Assigning Permission Groups to Categories
Assigning Permission Groups to Categories

Updated by River Sloane
HelpDocs supports article-level permissions so you can control exactly which users can see which articles.
Sometimes you want an entire category of articles to share the same permission groups. That's where Default Permission Groups for categories come in.
When you create an article in a category that has default permission groups set the article will inherit those groups.
But don't worry—the two are independent. An article can have different permissions to its category and we give you an easy way to spot the difference 🎉
Default permission groups are not recursive. If you create an article in a subcategory only the subcategory's permission groups will be copied to the article.
Assigning Default Permission Groups to Categories
If you want all new articles within a category to take the same Permissions you can assign Permissions to a category itself.
Existing articles won't inherit the new Permissions from the category. Only new articles created inside the category will.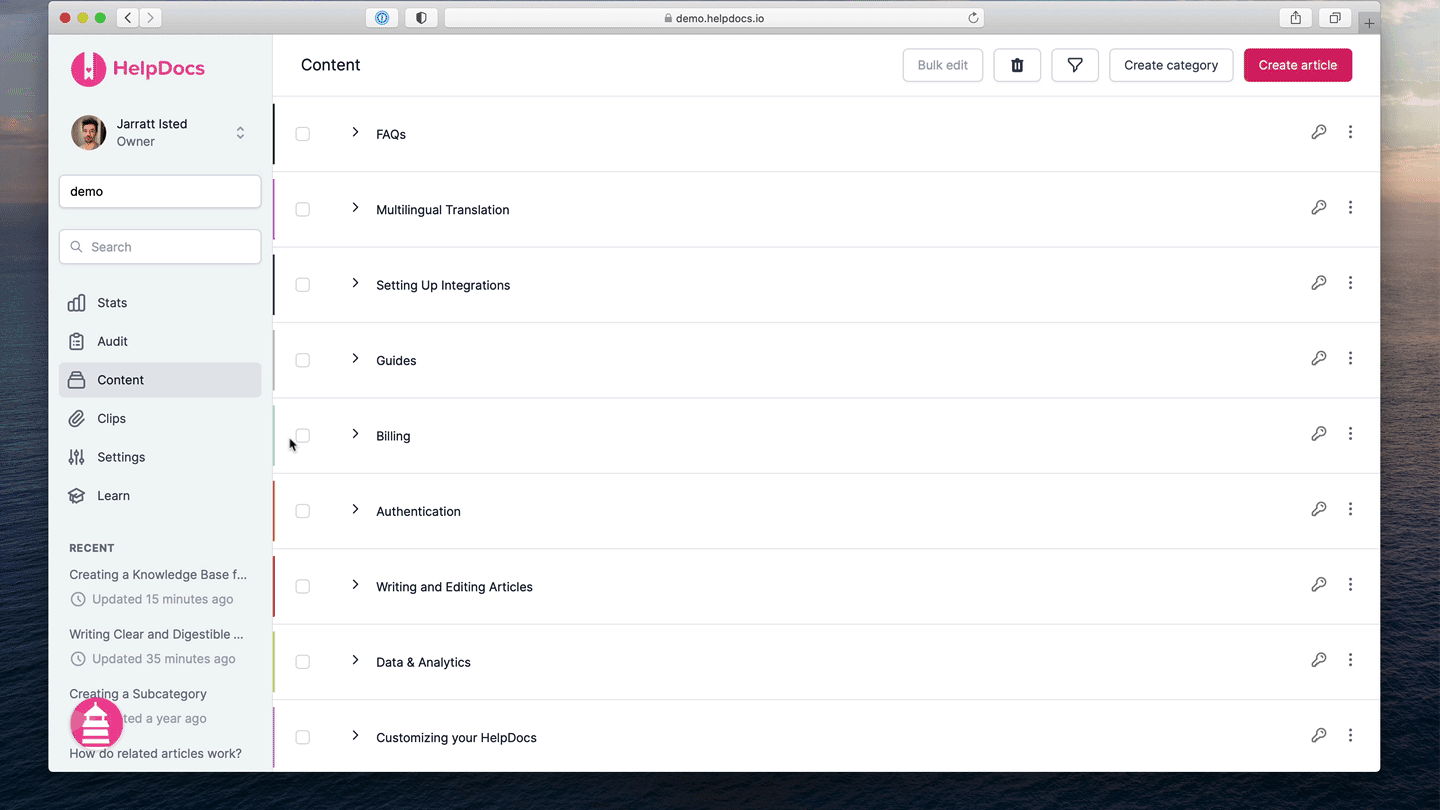 Head to Content
Hit the Permissions Icon on the category you'd like to add Permissions to
Add your Permissions
Hit Apply Changes
Understanding Permissions Group Indicators
When you haven't got any permission groups assigned to a category the Permissions icon is hidden until you hover. Once you set permission groups there's two different indicators that'll you'll need to look out for.
Pink indicator
You'll notice a pink indicator next to the permission icon if the category has Permissions and any of the following are true:
it's a top level category
its parent category does not have default permission groups
it shares the same default permission groups as its parent category

Yellow indicator
A yellow indicator will show if the category has a parent category with permissions that differ from its own.

It's nothing to worry about. It just shows you that you've set different permissions on this category than its parent.
What did you think of this doc?