Updated by River Sloane
First of all, thanks for considering to feature us. If you need anything else feel free to reach out through email. We're happy to help you out.
Below you'll find some information about who we are, what we build, and why we're doing it.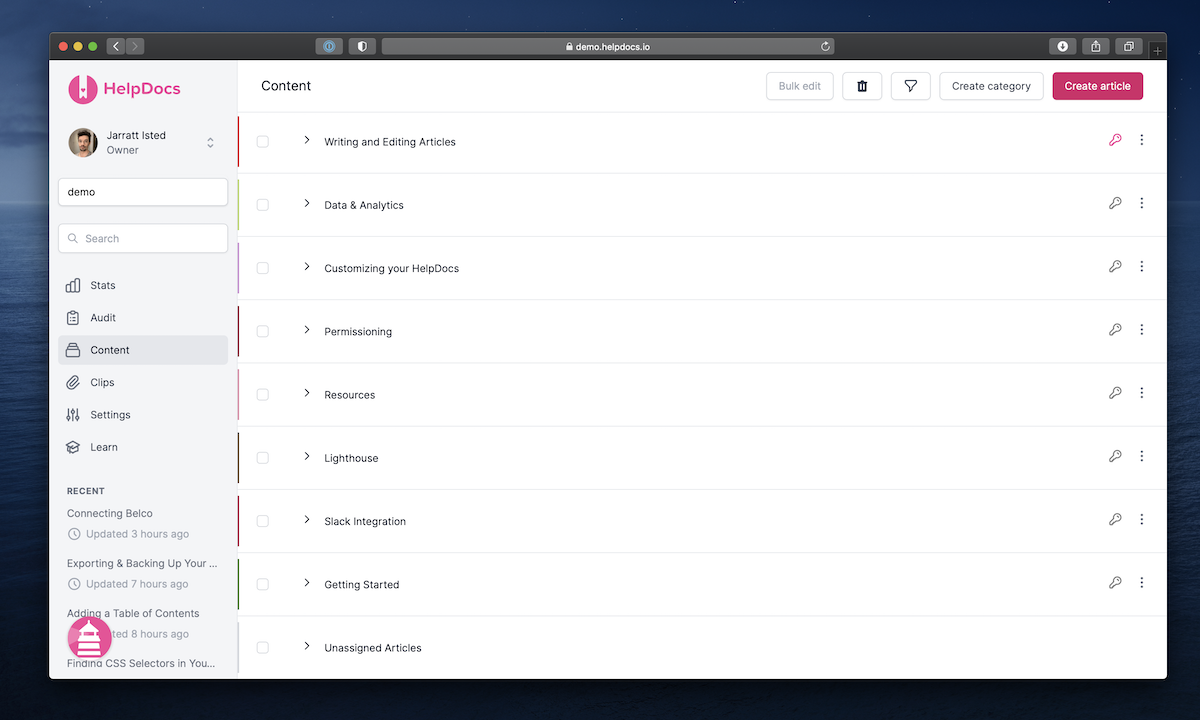 Helping People Focus on their Best Work
Countless hours are lost answering the same old questions. How do I track my delivery? How do I update my credit card? How do I get started with this feature?
Customers deserve the best support and while part of that's human-to-human most of it shouldn't be. We wanna help people focus on the human part by freeing up time on the duplicate questions.
It's not just the support team who benefit—it's the whole team. eCommerce companies can focus more on making the best products. Software companies can focus more on pushing the useful features.
Boilerplate
Streamline customer support with knowledge base software your customers and team will adore. It's fast, flexible, and super simple to use.
Today, we serve thousands of users and millions of page views while ensuring they get the best uptime, support, and knowledge base to meet their needs.
HelpDocs was founded in June 2016 by Jake Peters and Jarratt Isted. We're a bootstrapped, remote, and profitable company.
Download our assets
You can find our logos and product shots over here.
What did you think of this doc?