Setting Up Two-Factor Authentication
Setting Up Two-Factor Authentication

Updated by River Sloane
Adding an extra layer of security for your HelpDocs account gives you peace of mind if your password becomes compromised. By enabling two-factor authentication (2FA) with a time-based one-time password (TOTP) you'll be able to make sure your Knowledge Base stays secure.
Once added your Authentication App will generate a new TOTP every 30 seconds that can be entered after logging in with your email and password.
Download an Authentication App
To start with you'll want to download an Authentication App capable of generating a time-based one-time password (TOTP). Here's just a few we recommend:
Set Up Authentication in Your Profile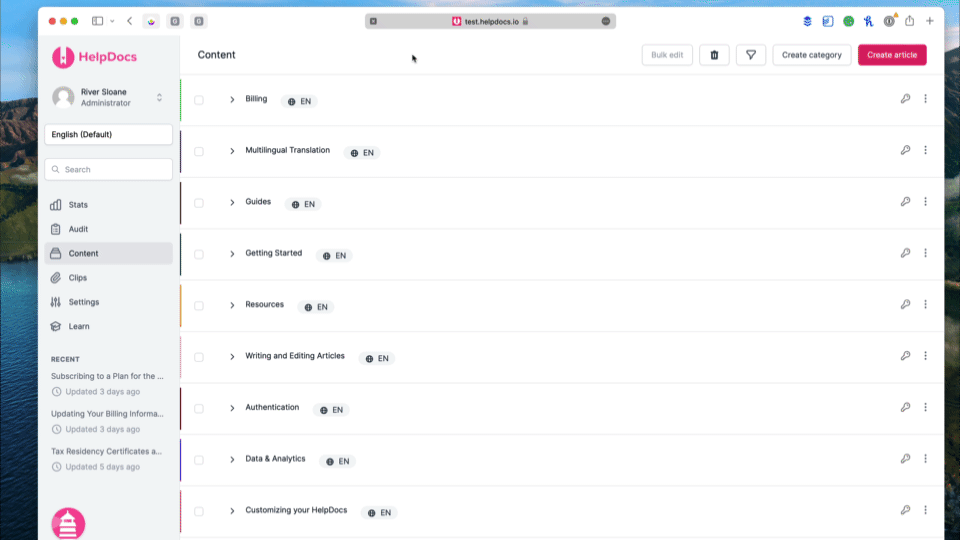 Head to your Profile by clicking on your name in the menu bar and heading to Profile (or click here)
Under Authentication click Set up authentication App
Add HelpDocs to your Authentication App by either:

Scanning the QR Code using your Authentication App
Copying the text code and pasting it into your Authentication App

Enter the current code into the text field provided and press Verify

You'll be prompted to save your backup codes which allow you to recover your account in case you lose access to your TOTP. You can go ahead and download these as a .txt file

You won't be shown these backup codes once you navigate away. We highly recommend saving these in a safe place 🔐

Next time you log in you'll be prompted to enter your TOTP 💖
Removing Two-Factor Authentication

Head to Profile
Scroll down to Authentication
Click Disable Authentication app
Enter the current code your app is displaying or one of your backup codes
Click Disable Authentication app
You're done and your 2FA has been removed
What did you think of this doc?