Updated by Jarratt Isted
Once you've enabled multilingual HelpDocs, you can translate all your docs into as many languages as you like. 
A language switcher will appear in the left-side menu. This lets you change the language you're currently editing. 
Once you select a language you'll find little grey labels next to everything that's localizable. i.e. everything that is specific to your current language.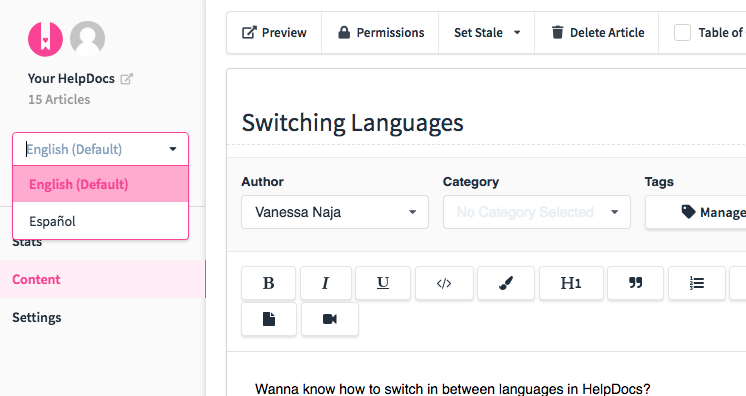 Translating Categories
Head to Content
Select a language from the language selector dropdown
Click the pencil icon on a category row to pull out the editor
Translate the Title and Description
Hit Save
Translating Articles
Head to Articles
Select a language from the language selector dropdown
Click on a category to expand it's articles
Click the title of the article you'd like to translate
Start translating the article, title and tags in the secondary language
Toggle Translation Complete when you're done
Hit Save
Get robots to translate your articles 🤖
With
automatic machine translations
you can get an article back in any language within seconds. No third party, zero hassle.
Changing Common Default Strings
After you've translated your articles, you'll want to translate the common default strings (i18n) in HelpDocs, like Author, and How Did We Do?. 
We provide default translations out of the box for French, German, Dutch, and Spanish
Head to Settings > i18n
Select the language in the dropdown you'd like to translate into
Write your new strings and hit Save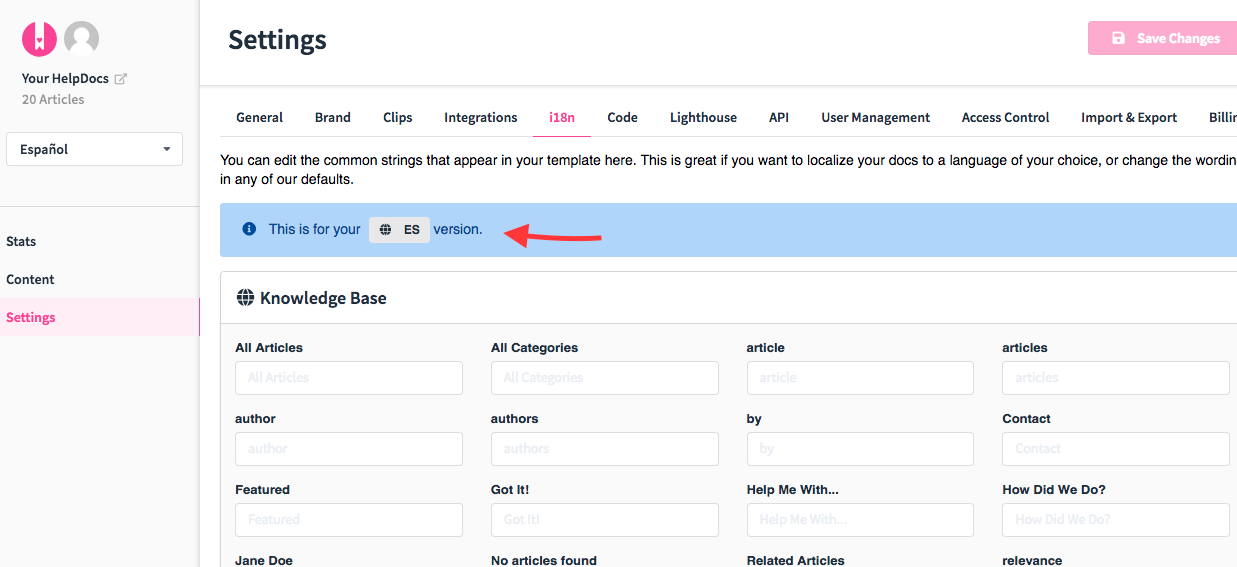 What did you think of this doc?