Updated by Jarratt Isted
Translating your docs into multiple languages means you can help customers all over the globe. We've got a few handy tools built in to make it easy to keep docs updated, whichever language your customers speak.
Multilingual is available on the
Pro plan
and above 🌍🌎🌏
Getting Started with Translating Your Docs
You'll wanna make sure you've got multilingual enabled. Head to Settings > General and make sure:

It's enabled, like so:

You've got an additional language, like this:
You can add as many languages as you like, so go wild if you really wanna.
Navigating Multiple Languages
Now you've got multiple languages, you'll see a handy language switcher to the left. That'll let you switch your language from anywhere in the app.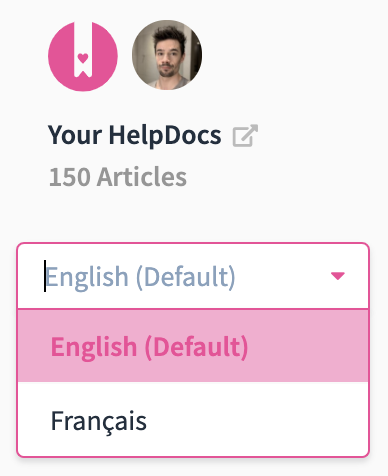 You'll notice your first language will have (Default) next to it. This is your base language and you'll need to write every article in this language before you can translate it. Because of this we recommend choosing a language you're well versed in.
Context & Labels
Once you've switched the language to one that isn't your base language (Français in the case above) you'll see some handy labels that let you know:
If you haven't translated that category or article (Translation Needed)
Which language this is referring to (FR)
In the article editor you'll also see a label letting you know which language this version is for:

Translating Your Categories
Head to Content (or click here)
Select a language from the language selector dropdown
Click Edit when hovering over a category
Translate the Title and Description
Hit Save Changes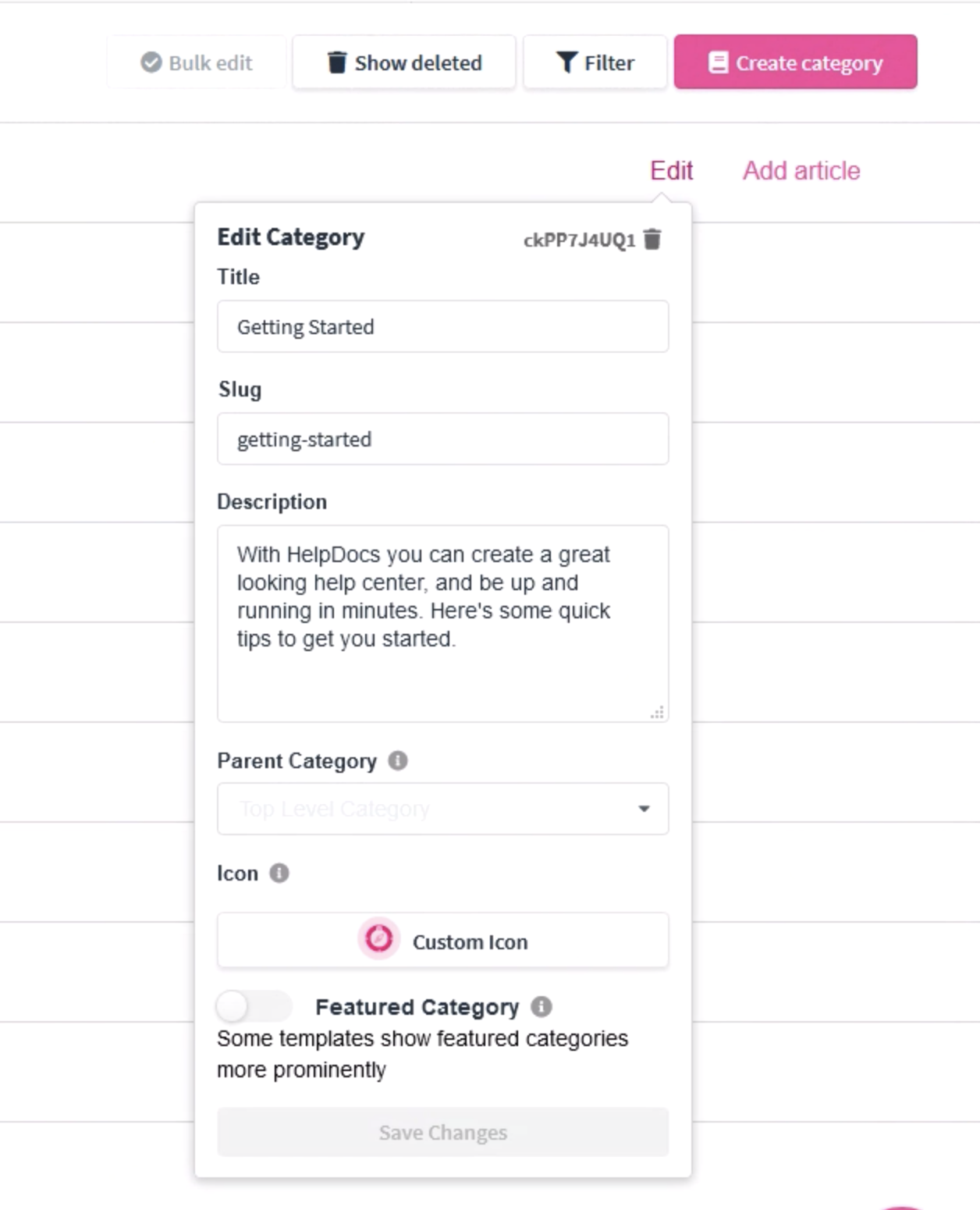 Translating Articles
Switch to the language you'd like to translate in
Find the article you'd like to translate
Translate the title, tags, meta, and article
Click Mark Translated when you're happy with your translation. This will go

green

and say Translated when it's ready

Hit Save to add it as a multilingual version of the article
Get robots to translate your articles 🤖
With
automatic machine translations
you can get an article back in any language within seconds. No third party, zero hassle.
Changing Common Default Strings
After you've translated your articles, you'll wanna translate the common default strings (i18n). These include strings like Author, How Did We Do? and Contact.
We provide default translations out of the box for French, German, Dutch, and Spanish. Just click Reset to Defaults.
Head to Settings > i18n (or click here)
Select the language in the dropdown you'd like to translate into
Write your translated strings and hit Save Changes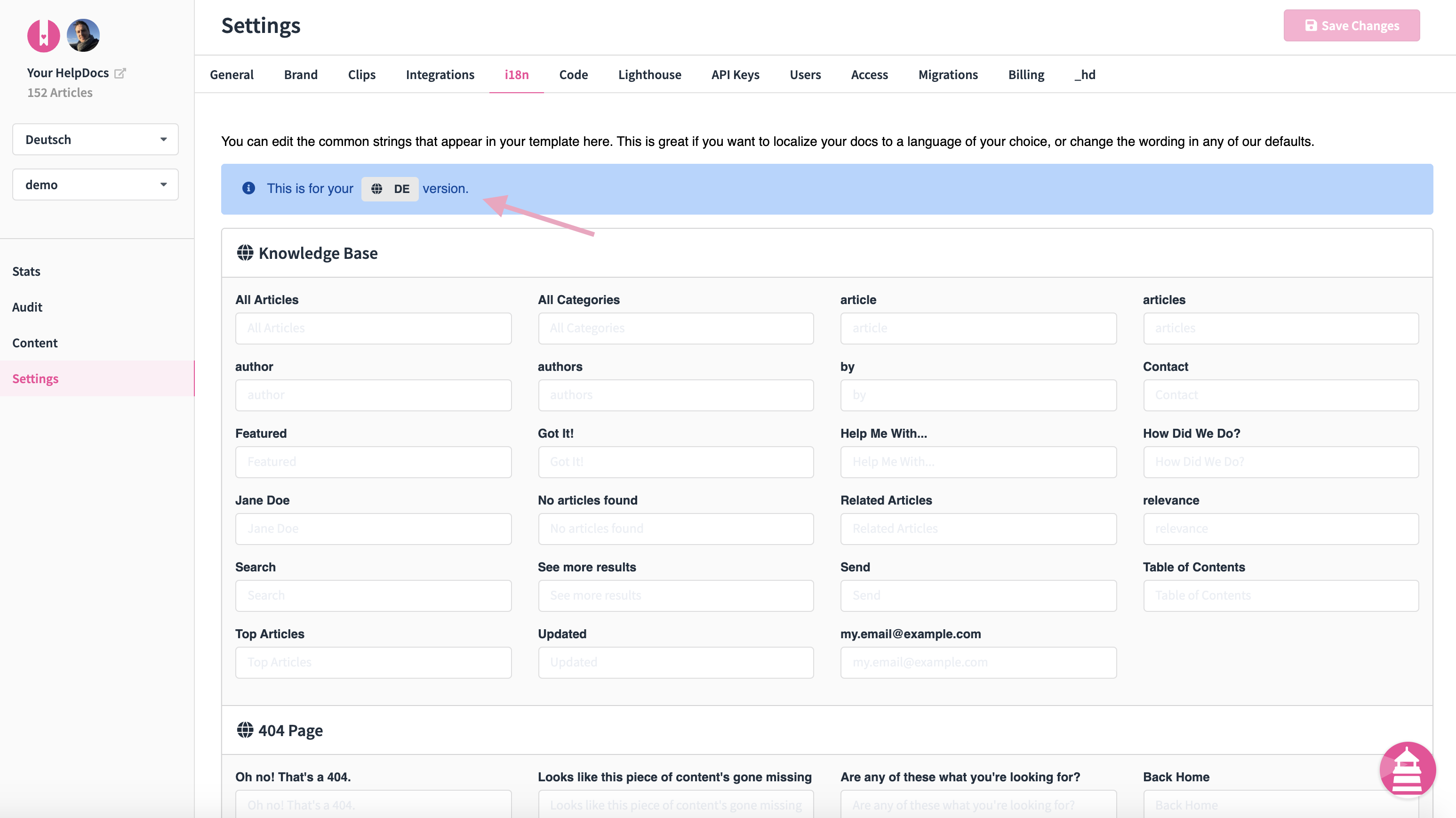 What did you think of this doc?