Updated by River Sloane
Supporting customers in multiple languages? You'll wanna translate your articles so they're available for customers to read in their preferred language.
Translating Articles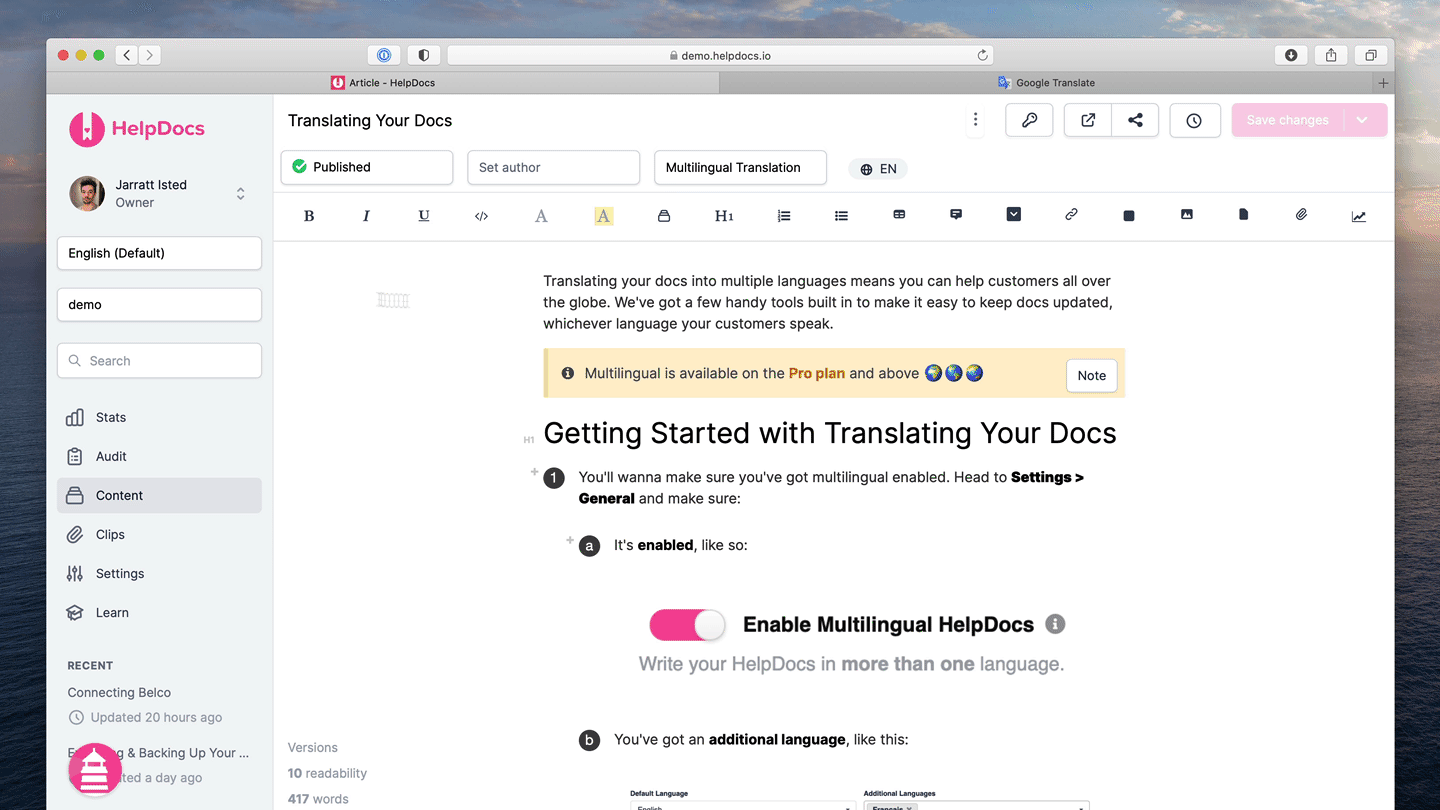 Switch to the language you'd like to edit
Find the article you'd like to translate
Translate the title, meta, and content
Click ✅ Mark Translated when you're happy with your translation. This will change to Translated when it's ready
Hit Save Changes to add the latest changes
Hit Publish Changes to add it as a published version
What did you think of this doc?