Customizing an Article Slug, Meta Description & Short Version
Customizing an Article Slug, Meta Description & Short Version
Updated by Taylor Sloane
When you first get started writing your articles you'll notice a lot of the advanced stuff is automatically done for you. If you're a whizz and want to customize the way things are displayed on your knowledge base you can!
Slugs and meta descriptions are just two of the many options you have. First, we'll dive into what they are, and then we'll show you how you can edit them.
What's an Article Slug? 
We're not talking about a mollusc here. When we say slug we mean the end of the URL in your address bar. 
In the example below the pink part is automatically generated so URLs don't get mixed up (you can turn this off but we don't recommend it). The green part is the slug and you can edit this if you want.

What's the Article Meta Description? 
This is a sentence or two about the article so your visitors have a small preview of what the article is about before clicking on it. We'll automatically pull this from your article introduction, but again, you can customize this if you'd like.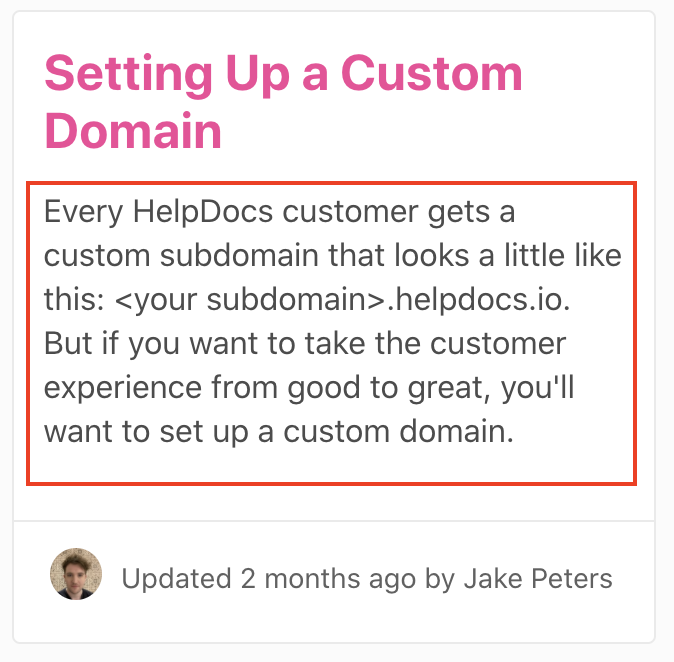 What's the Short Version?
Short version is intended to be a short version of your article. It's available through the API and in custom templates so you can build custom integrations with it but not used in any of the default HelpDocs templates.
Editing an Article Slug, Meta Description & Short Version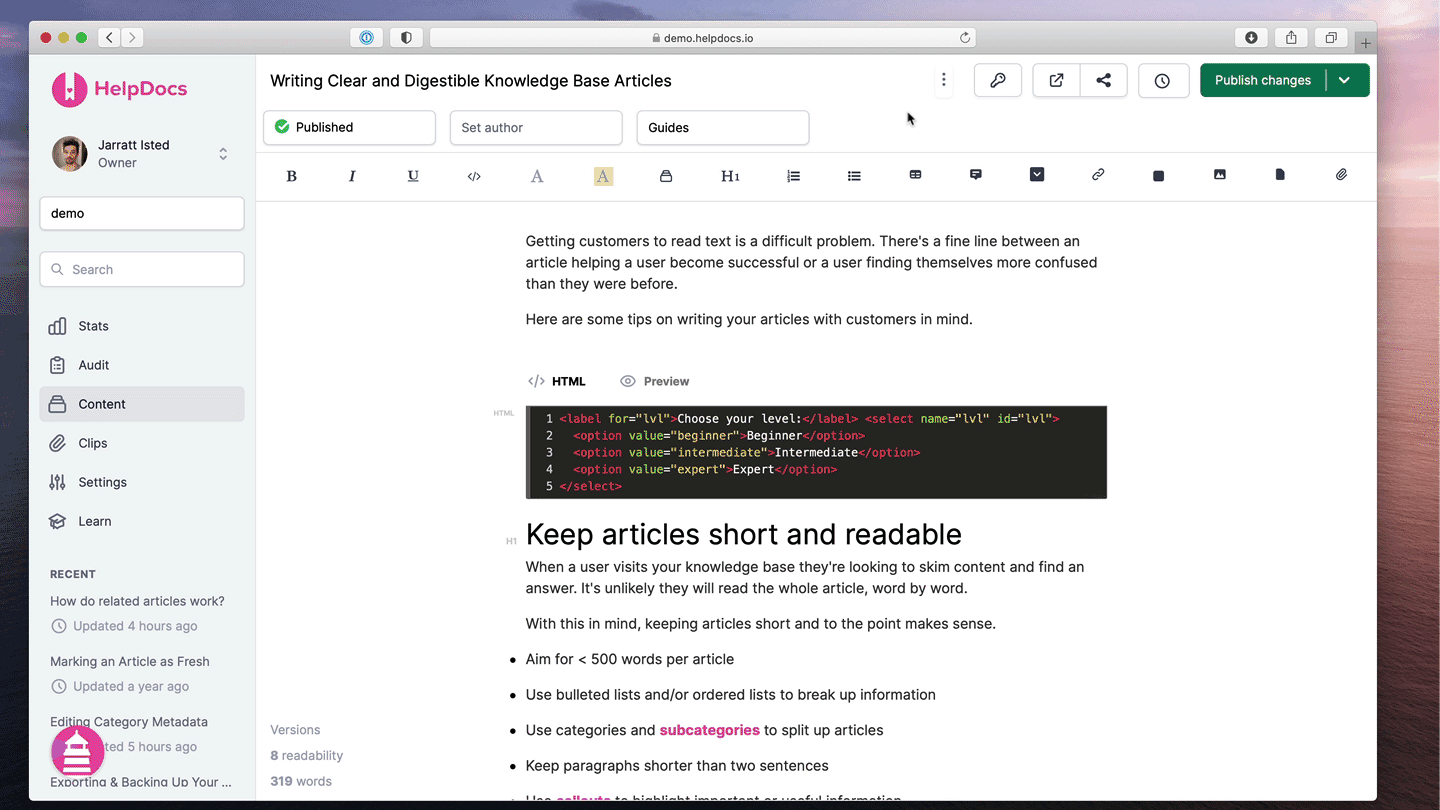 Head to the article editor
Click the ⋮ More on the top right
Click Edit slug, tags, etc. from the options
A popup will appear. Here you can edit the Slug, Meta Description & Short Version
Hit Save Changes
Hit Publish Changes to push the changes live
What did you think of this doc?