Getting Started with the Chrome Extension
Getting Started with the Chrome Extension
Updated by Jarratt Isted
Our Chrome extension helps you fly through tickets by giving you the ability to search, copy, create, and view articles throughout the web. It doesn't take long to get started, so let's run through the basics.
Article status icons
- Drafts won't show in the Front sidebar. 
- Privately Published articles will have a 🔐 emoji next to the title
- Articles with Permissions will have a 👀 emoji next to the title
Downloading & Installing the Extension
Head to the Chrome store page
Click Add to Chrome in the top right
When the dialog drops, click Add extension
It'll appear in the top right of your browser
Click Log in using HelpDocs
Using Actions to Speed Up Support
Actions allow you to speedily paste formatted snippets. Depending on what you've filled out and what permissions you have, you'll have the ability to:
Actions in the Article List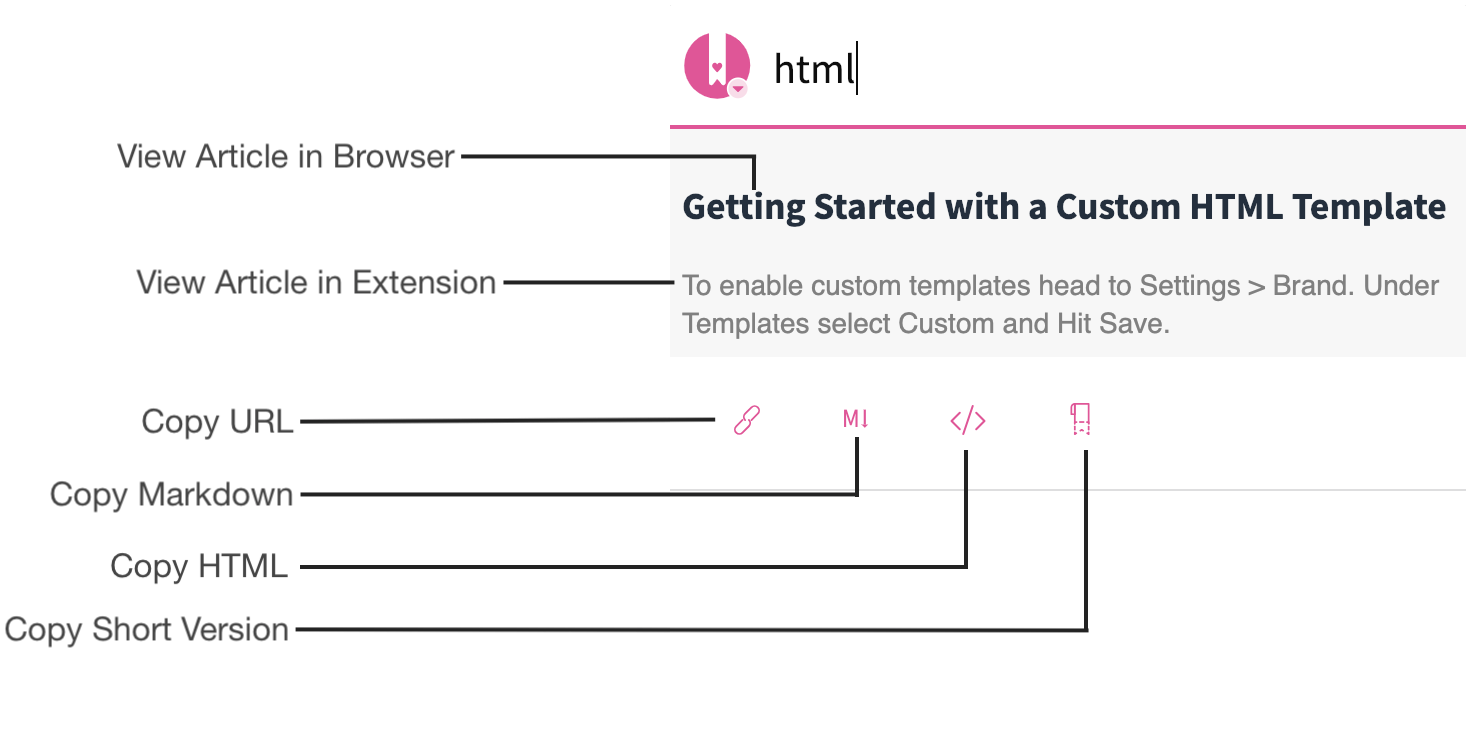 Actions in the Article Preview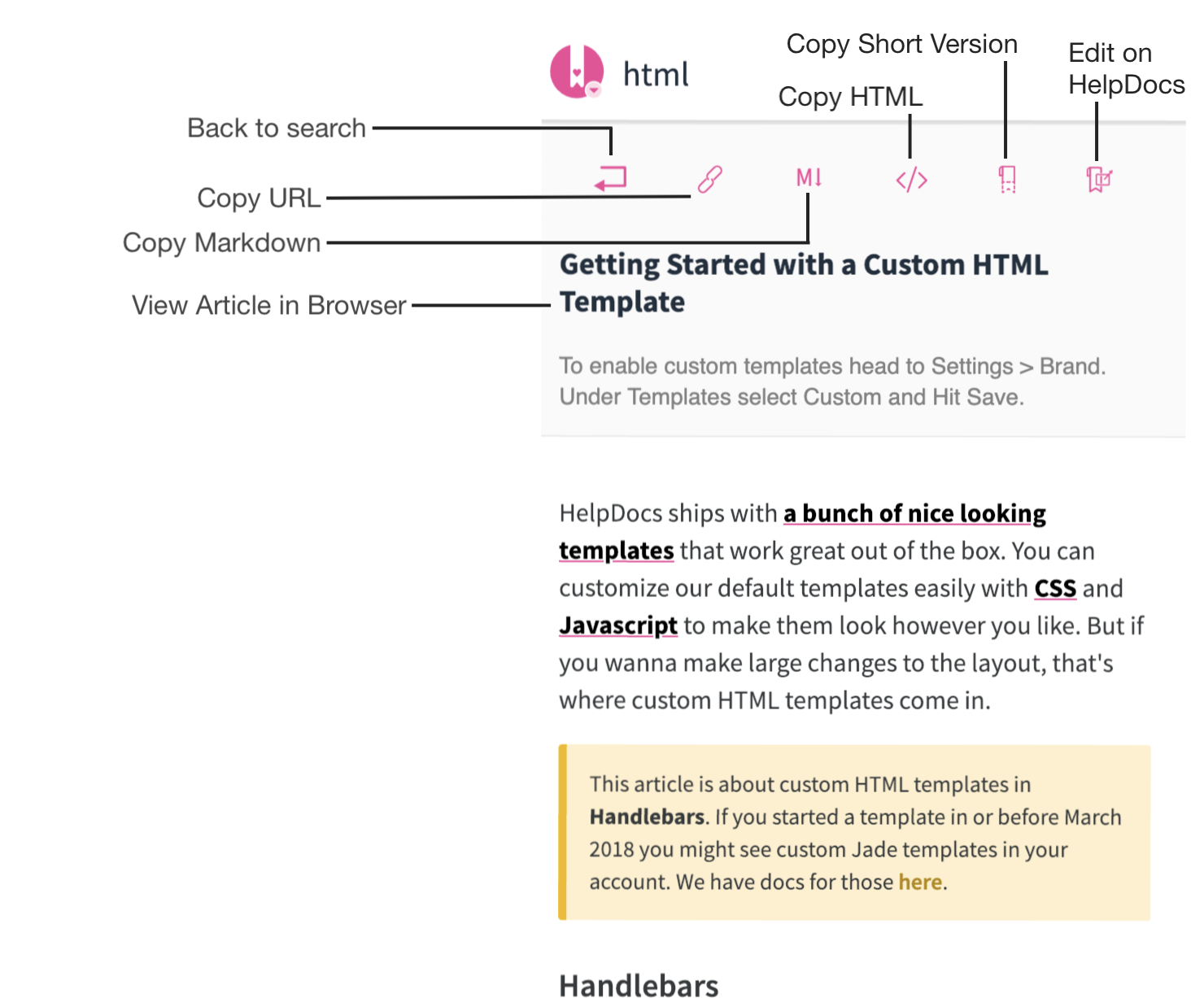 What did you think of this doc?