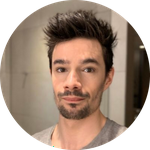 Updated by Jarratt Isted
Got your Front plugin all set up? Awesome. Let's start using it.
Article status icons
- Drafts won't show in the Front sidebar. 
- Privately Published articles will have a 🔐 emoji next to the title
- Articles with Permissions will have a 👀 emoji next to the title
Opening/Closing the Front Plugin
Like any Front plugin, you can expand it by clicking the HelpDocs plugin button in the right plugin panel. To collapse it, click the same button again.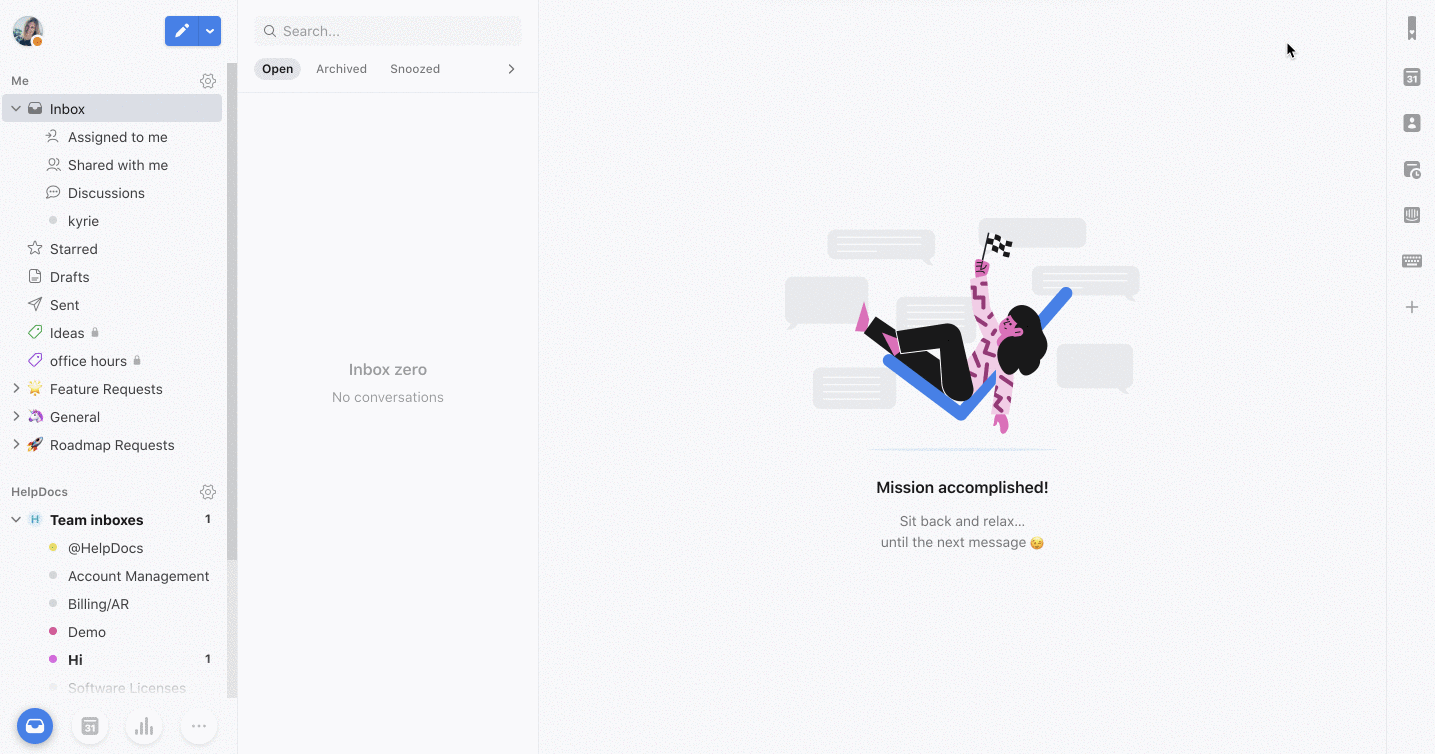 Paste in Relevant Articles
One of the best uses of the Front plugin is pasting in relevant articles for customers. For example, if a customer is asking how to customize their knowledge base using CSS I might write something like:
Hey! 👋 
You can add CSS by heading to Settings > Code and hitting Save. You can find out more here: Adding Custom CSS. Hope that helps :)
This saves me and the customer time because they can read the article at full length and I don't have to write an essay. 📝
Search for an article
Click Insert URL
The title and a link will be inserted into the composer

Insert the Short Version
If you're writing a short version for your articles, you can easily insert the text into the composer. This makes it even easier to answer customer queries while keeping things personal at scale.
Search for an article
If available, click the Insert Short Version button
The text will now show up in your Front composer ✔️
Create a Draft Article
Need to quickly jot down some notes on an article? You can create an article and assign it to a category directly from the Front plugin.
Click Create Article
Write a title, assign to a category, and write a short body
Click

Just Save

This will save the article and return you to the main screen

Save & Edit

This will save the article and take you to the article editor in your default browser
To use content management and creation features you'll need to make sure your email address in Front matches your email address in HelpDocs.
Copy the URL of an Article
Want to link to the article without the title or need to paste it somewhere else? No problem, you can copy the link and paste it wherever you like.
Search for an article
Click Copy URL
Paste the URL wherever you like ✨
Read an Article Inside the Plugin
Need to quickly check something or follow a process without leaving Front? Yep, you can do that.
Search for an article
Click on the article
Start reading 🦉
Insert Anchor Links
Share a link to a specific section whether you have a Table of Contents or not.
Search for an article
Click on the article
Click the heading you want to jump to
It'll get automatically inserted and copied to your clipboard ✂️
Quickly Access the Dashboard
Need to update an article or view some stats while you're in email? You can totally do that with this plugin.
Click Manage Content
The HelpDocs dashboard will be shown in your default browser
What did you think of this doc?