Updated by Taylor Sloane
Statuspage helps you easily communicate real-time status to your users. HelpDocs integrates with Statuspage so you can show users your system status in your knowledge base template.
Connecting Statuspage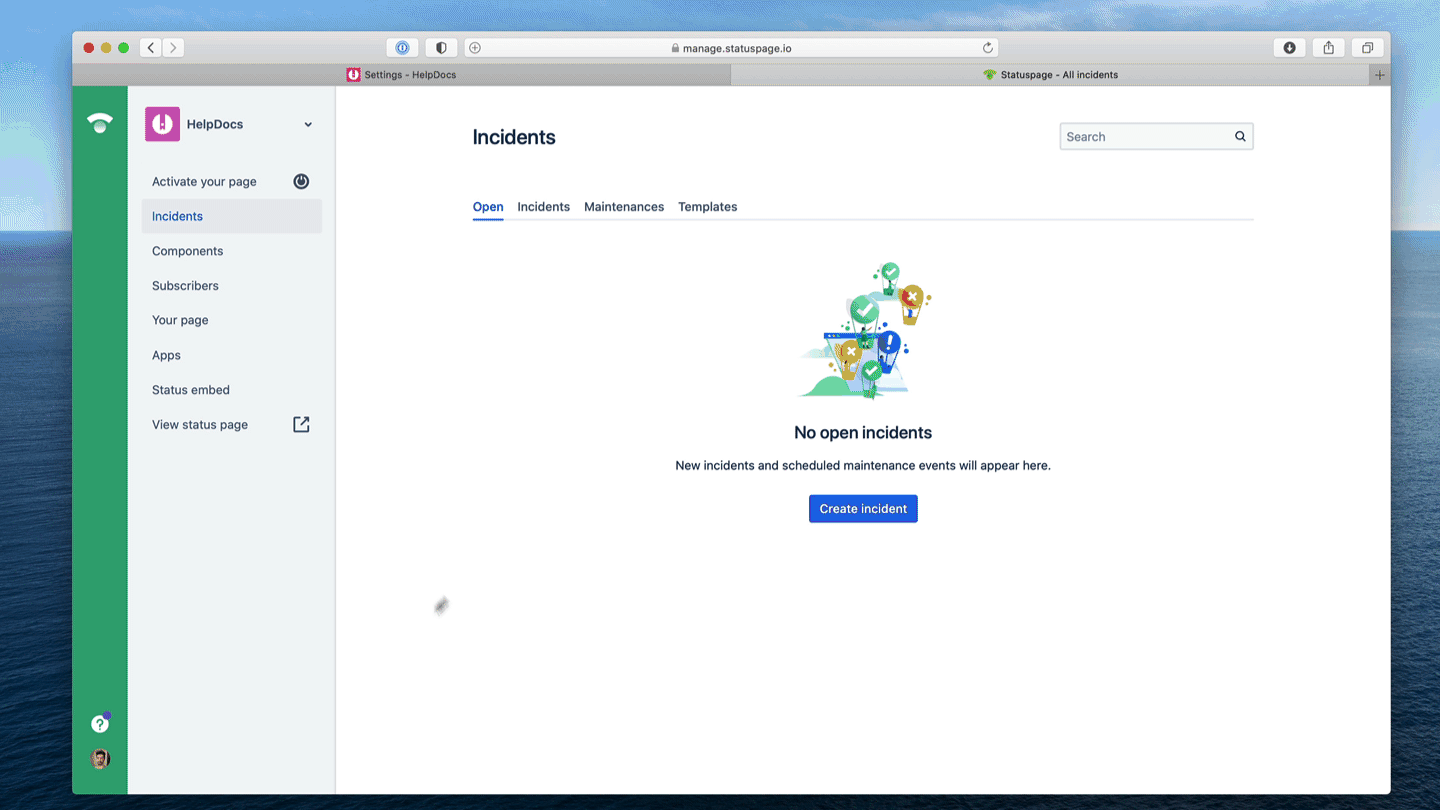 In your Statuspage account

Click your avatar to go to Settings
Head to API info
Scroll down to Page IDs
Copy the ID you'd like to use on your knowledge base

In the HelpDocs dashboard

Head to Settings > Integrations
Find Statuspage
Click ⋮ More > Connect
Paste your Page ID into the Statuspage Page ID box
Click Save Changes
If you head over to your HelpDocs knowledge base you'll now see your Statuspage system status in the navigation bar.
It'll update automatically so your users will always be kept in the loop. Clicking the status will take you through to your Statuspage in a new tab.
You'll need to be on a paid Statuspage plan for us to show your system status.
What did you think of this doc?