Updated by River Sloane
Embeddables help you add interactive bits of other apps to your HelpDocs. You can embed spreadsheets that automatically update, audio files you can play, and a whole lot more.
Adding Embeddables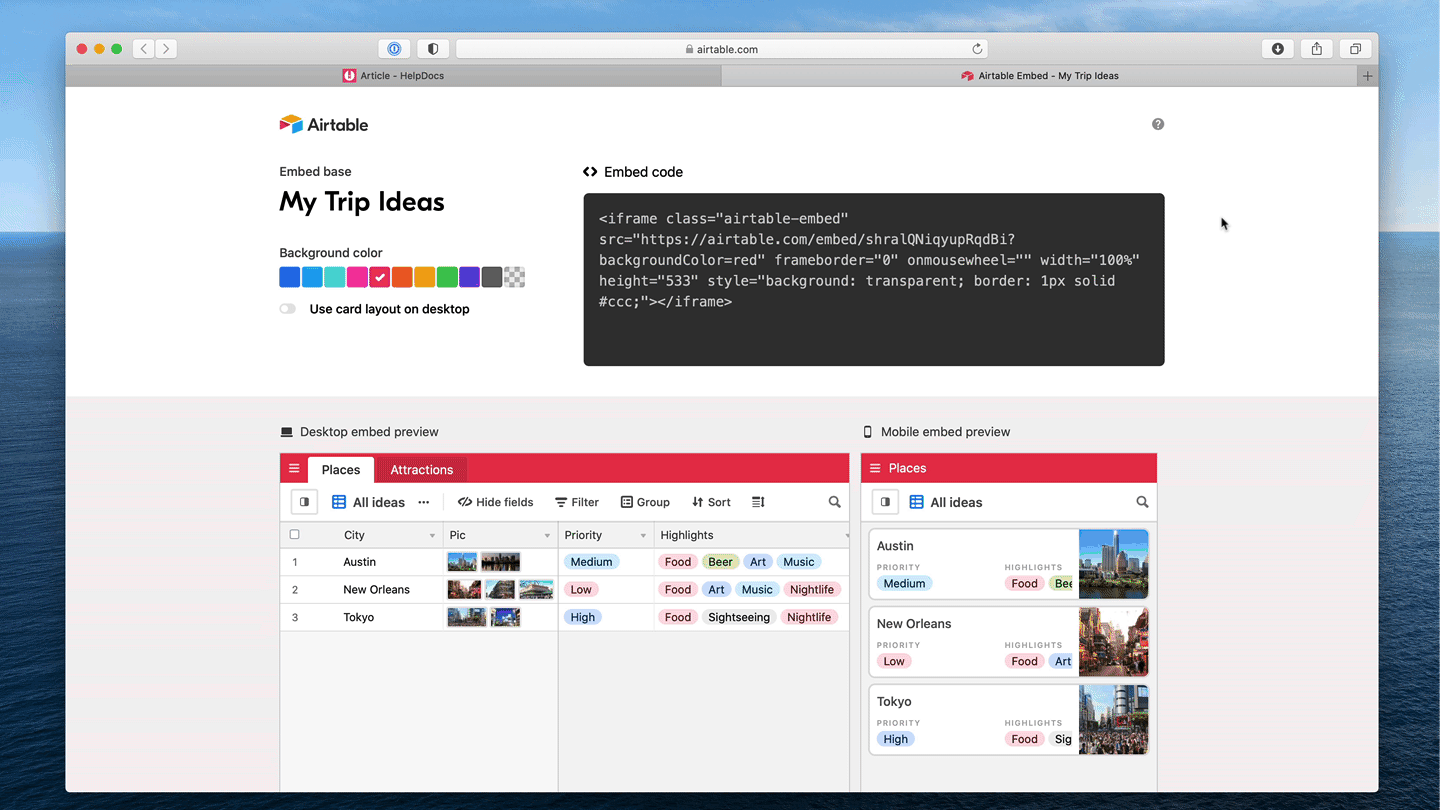 Copy the embed code from a provider

For this example I'm using Airtable to insert an example spreadsheet

In the HelpDocs article editor click the Block button in the toolbar
Click Embed
Click Insert Embed Code
Paste the embed code into the HTML snippet field
Click Insert HTML
Hit Save Changes
You'll now get a fancy embed like the one below that customers can use without leaving your docs.
What did you think of this doc?