Connecting Drift
Drift is a conversation-driven marketing and sales platform. With Drift plugged into HelpDocs, you can:
Quickly add the Drift chat widget to your knowledge base
Have Driftbot automatically answer frequently asked questions  
Adding the Drift Chat Widget
In your Drift dashboard

Head to Settings > Chat Widget > Install
Open the JavaScript dropdown to reveal your code snippet
Click Copy Code (or the snippet itself) to copy the code to your clipboard

In your HelpDocs dashboard

Go to Settings > Integrations
Paste your Drift snippet into the Drift JavaScript Code box
Hit Save
Now when your users use the Contact button on your HelpDocs they'll see the Drift sidebar appear.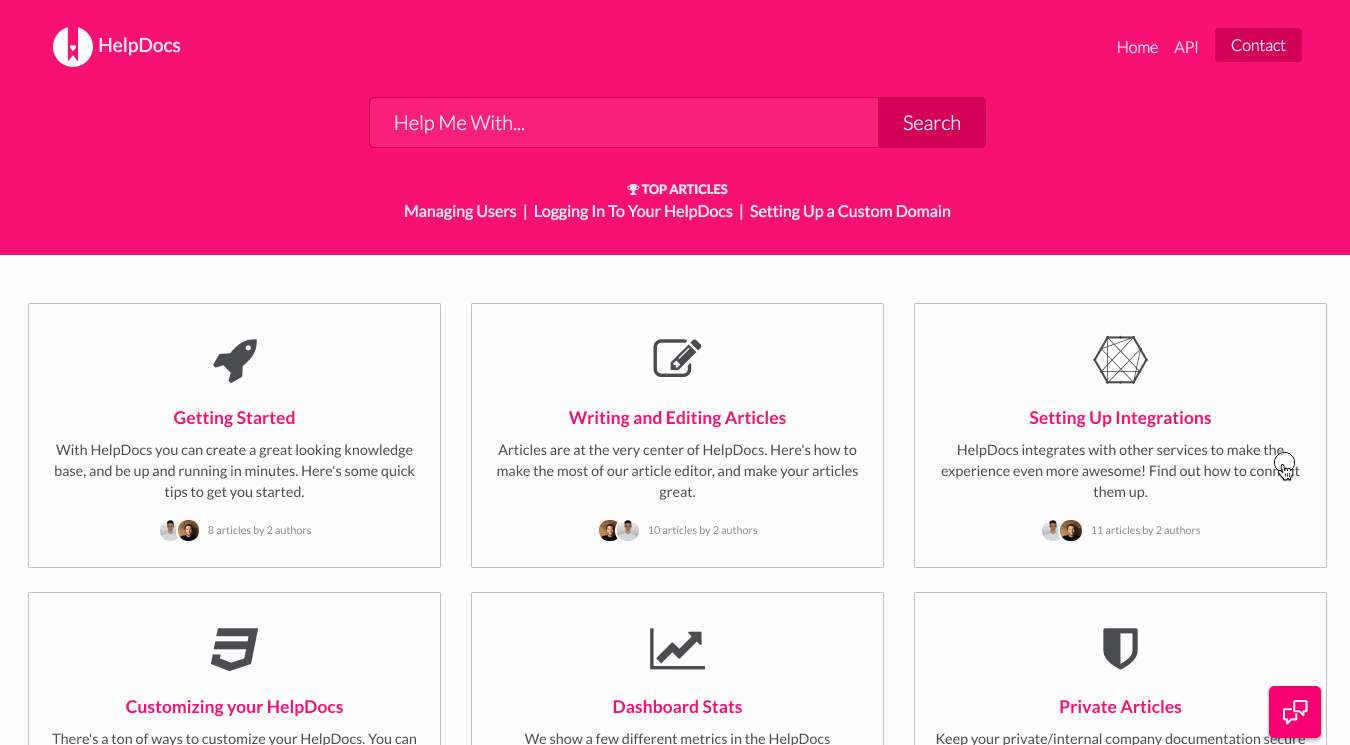 Setting Up Driftbot
In your HelpDocs dashboard

Head to Settings > API
Click Create API Key

Name your key
Tick Read
Copy the key
Hit Save

In your Drift Dashboard

Head to Settings > Integrations > Knowledgebase (or click here)
Paste in the API key you generated earlier in HelpDocs
Hit Save. Now Driftbot will start suggesting articles, automagically. ✨
Connecting the Composer App
In your Drift Dashboard

Head to Settings > Apps
Scroll down to HelpDocs and click the card
Click Connect
Follow the instructions
Once connected, you'll be able to search articles right from the composer. Simply type /hd followed by the query you want to search for. For example the command /hd custom css will bring up articles related to custom css.
---
What did you think of this doc?
---