Removing permission groups from articles
You can easily manage which user groups have access to your article from the article editor.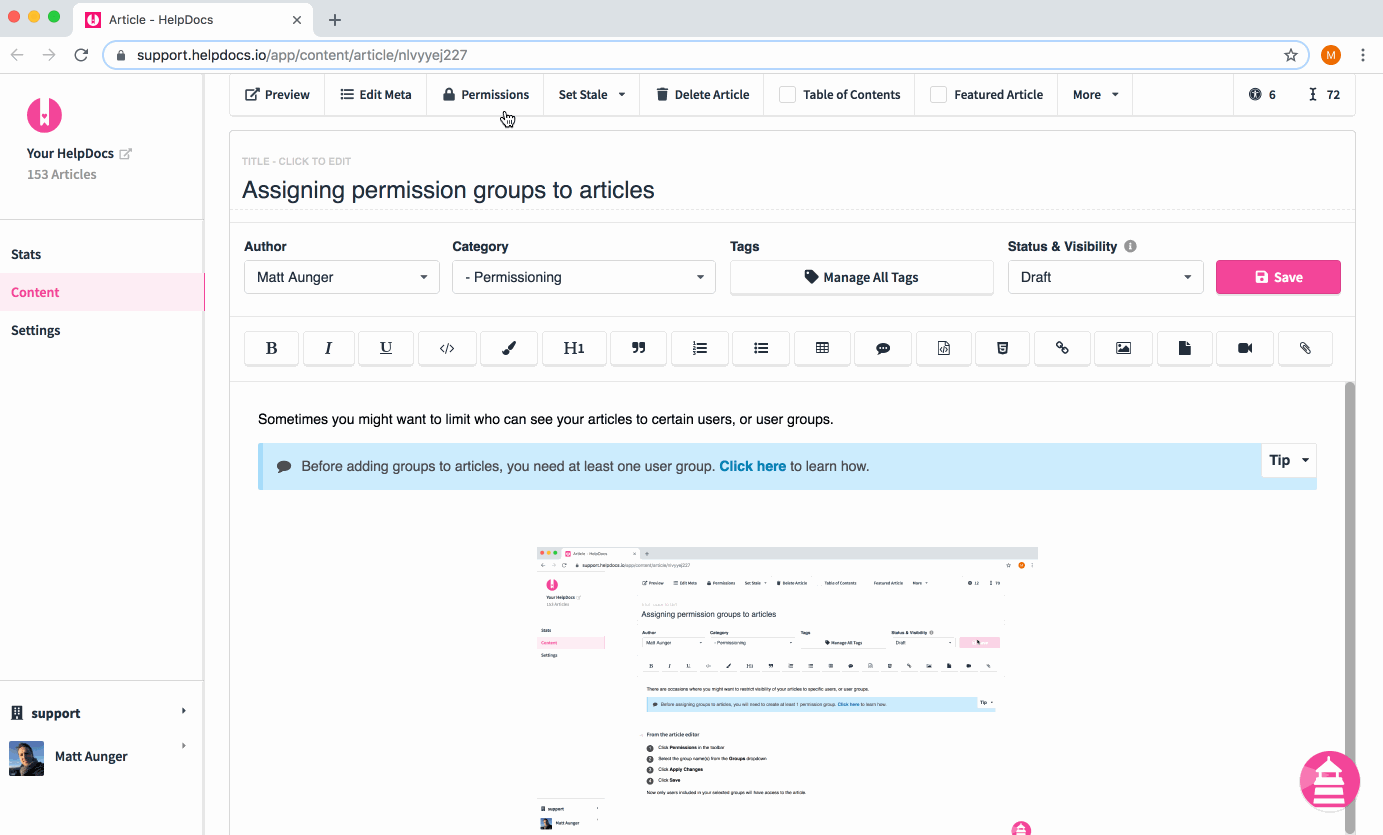 Removing a permission group from an article
You can add a permission group to an article from the article editor in a few clicks. Head to the article editor and:
Click Permissions in the toolbar.
Click the X on the group name you wish to remove.
Click Apply Changes.
Click Save.
Only users in the selected groups will be able to see the article.
---
What did you think of this doc?
---
---