Creating and Managing Permission Groups
Creating and Managing Permission Groups
Updated by Taylor Sloane
The easiest way to start restricting articles to certain users is to create a Permission group.
Each user can have as many Permission groups as you'd like and you can assign multiple Permission groups to each article.
Creating a Permission Group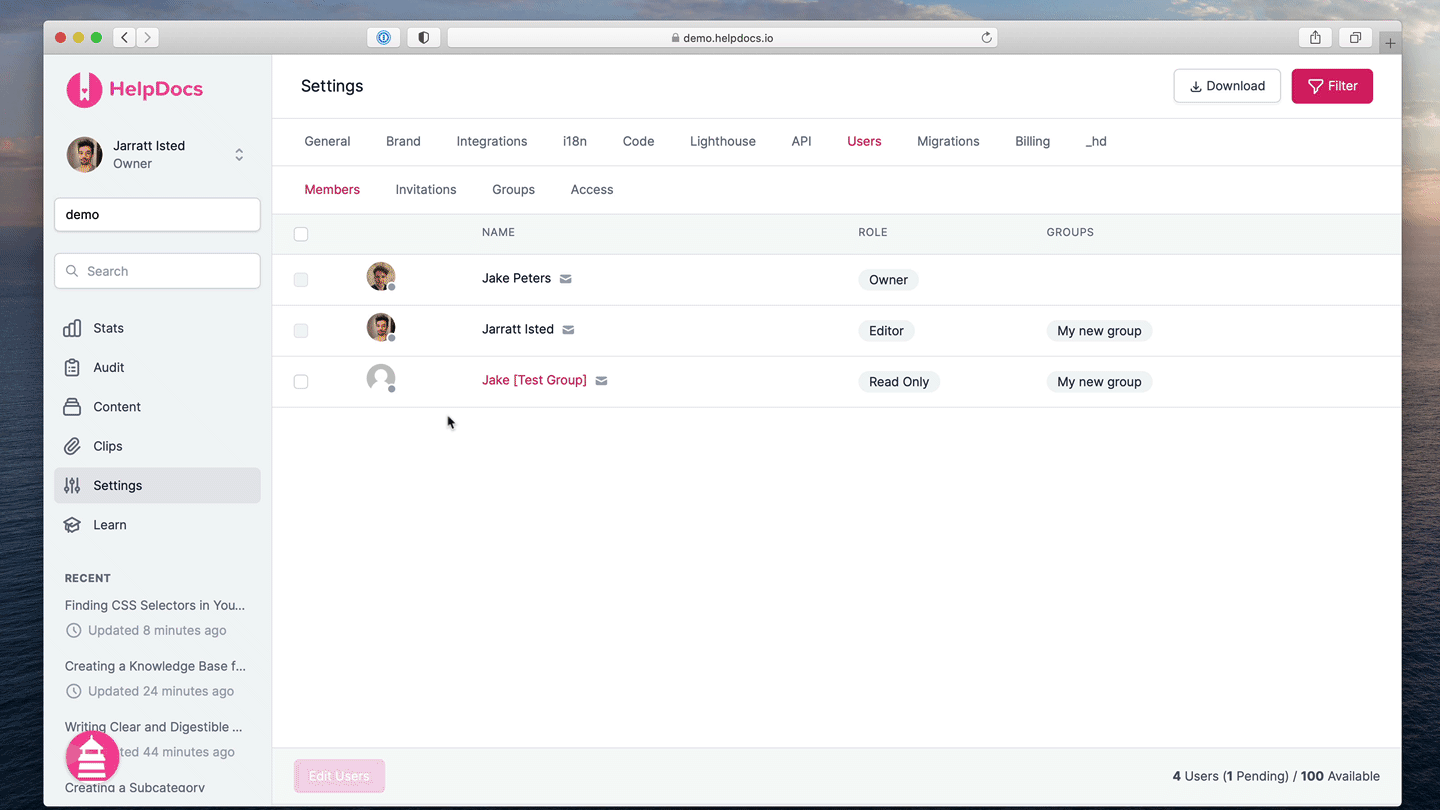 Head to Settings > Users
Click Groups in the top bar
Click Create Group in the top right
A popout will appear. Enter a name for the new permission group
Click Save changes
Assigning Users to Permission Groups
Now you've got your Permission group set up you can start assigning it to users. There's two options here:
Assign the user group in the Users tab within Settings

Assign the user group when inviting a new user
The account owner and all administrators are able to see all content and can't be added to permission groups
Removing Permission Groups from Users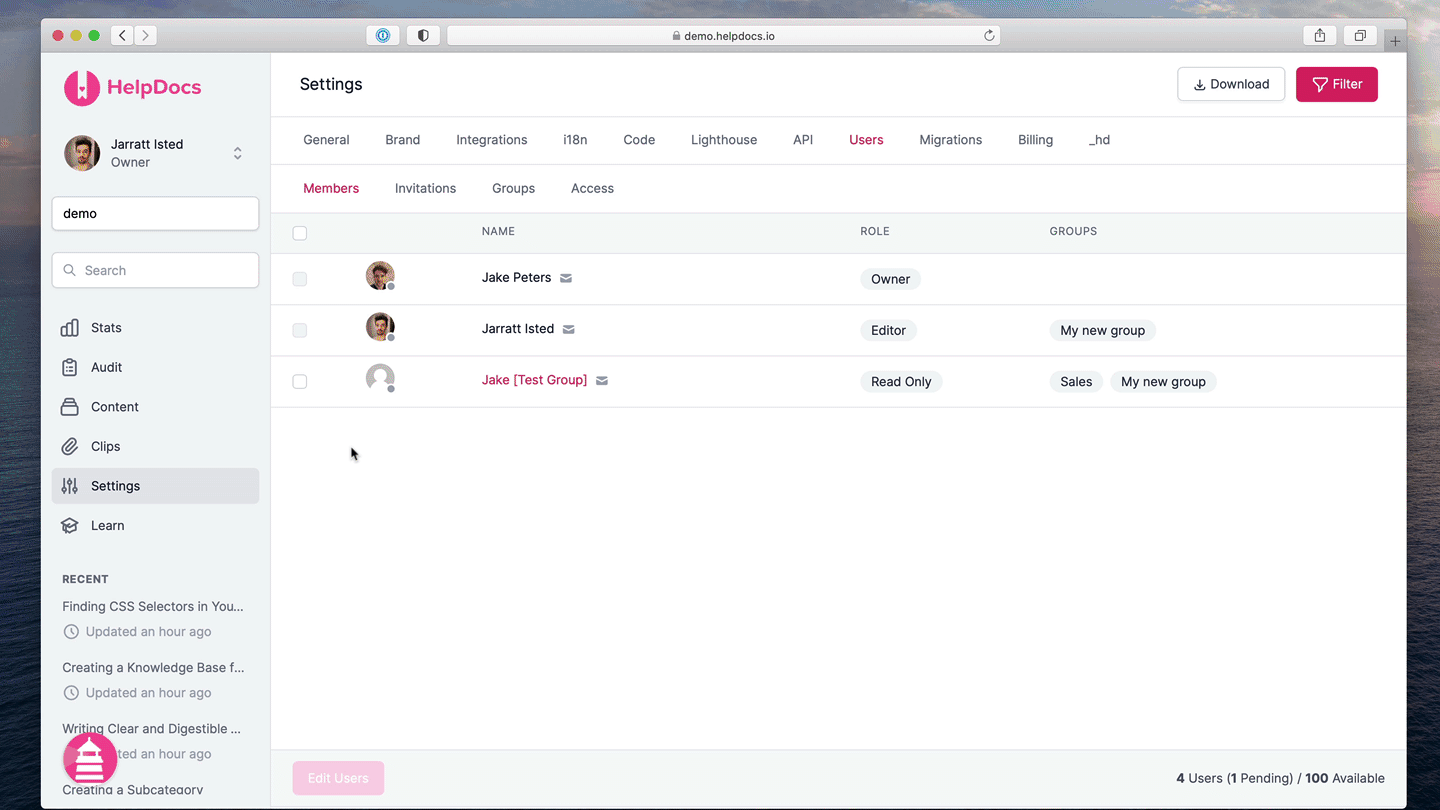 Head to Settings > Users
Select the user you'd like to edit
Click Edit x User at the bottom of the user table
Select the X on the permission group to delete it
Click Save changes
Deleting Permission Groups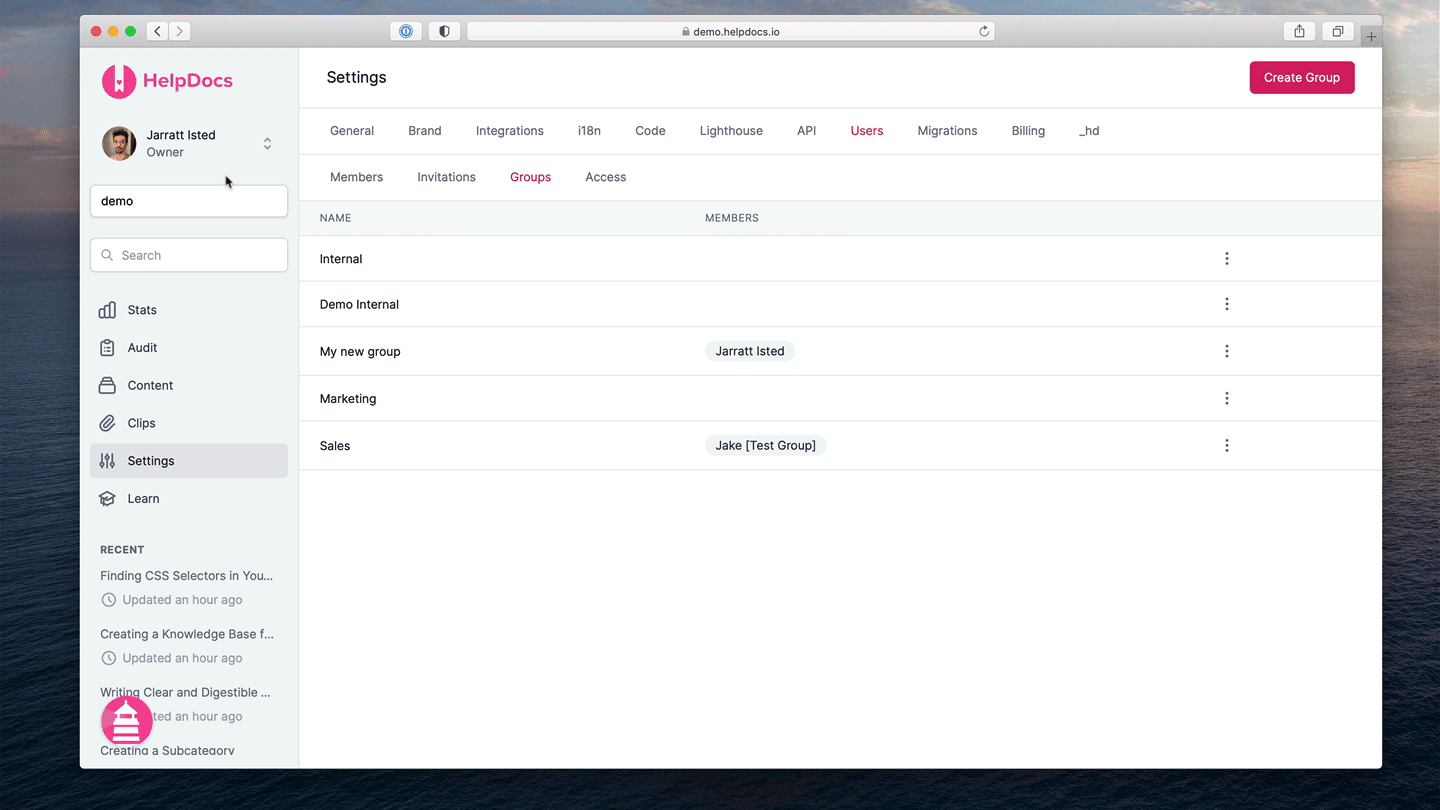 Head to Settings > Users
Click Groups
Find the group
Click ⋮ More > Delete on the group row
Only empty user groups can be deleted
What did you think of this doc?