Creating and Managing Permission Groups
Creating and Managing Permission Groups
Updated by Taylor Sloane
The easiest way to start restricting articles to certain users is to create a Permission group.
Each user can have as many Permission groups as you'd like and you can assign multiple Permission groups to each article.
Creating a Permission Group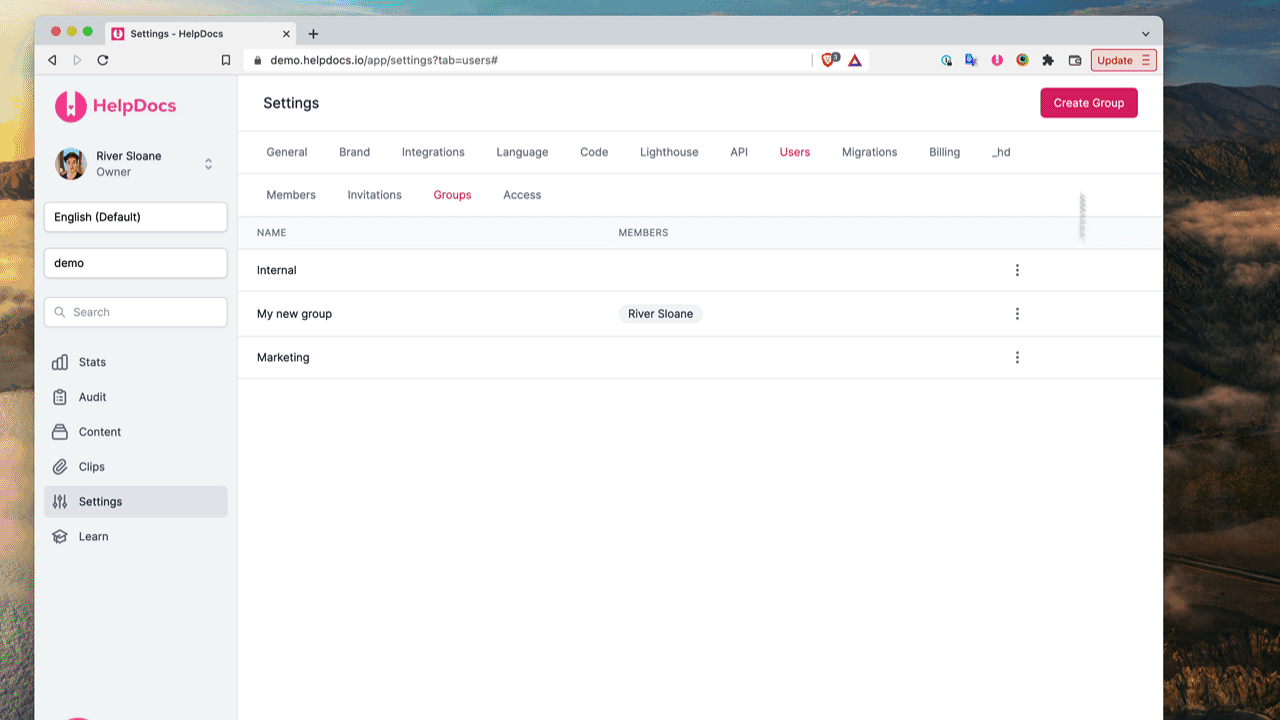 Head to Settings > Users
Click Groups in the top bar
Click Create Group in the top right
A popout will appear. Enter a name for the new permission group
Click Save changes
Assigning Users to Permission Groups
Now you've got your Permission group set up you can start assigning it to users. There are two ways to assign a Permission Group to a user:
Assign the Permission Group in Settings > Users > Members

Assign the user group when inviting a new user
There are also two options for the type of Permissions you want to grant this user:
Read-only: This will allow them to view the content included in this Permission Group but it won't let them edit the article:

Full-access: This will allow the user to both view and edit the article.
Removing Permission Groups from Users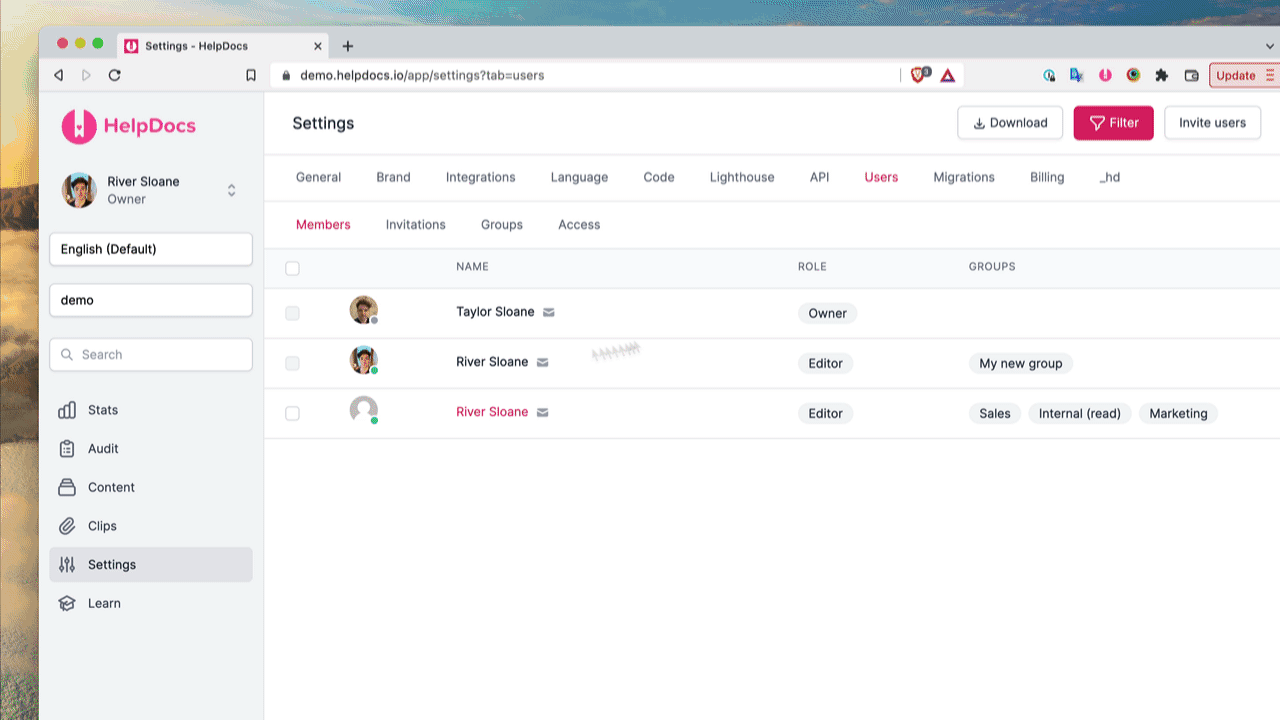 Head to Settings > Users
Select the user you'd like to edit
Click Edit x User at the bottom of the user table
Select the X on the permission group to delete it
Click Save changes
Deleting Permission Groups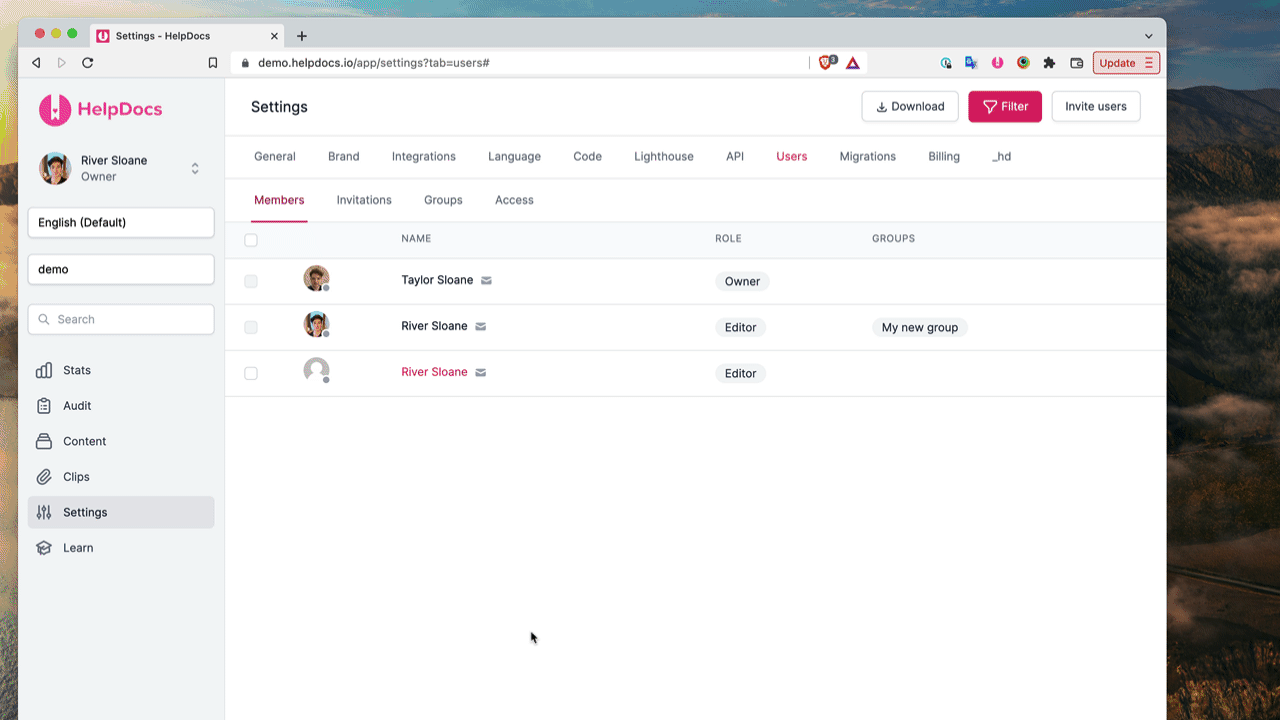 Head to Settings > Users
Click Groups
Find the group
Click ⋮ More > Delete on the group row
Only Permission Groups without members assigned can be deleted
What did you think of this doc?