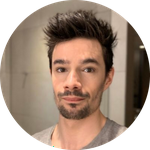 Updated by Jarratt Isted
Wanna get feedback from your visitors about your knowledge base? Feedier gives you a way to create an engaging, fun survey with tons of options baked in like offering rewards or connecting up mailing lists.
Adding a Feedier Carrier
Surveys in Feedier are called Carriers.
Head to the Feedier dashboard (or click here)
Select one of your Carriers
Click on Share

Select one of the share options

The Engager Widget encourages visitors to fill in your survey through a widget
The Score Widget shows how happy visitors are with your knowledge base 🙂

Copy all the code given to you
Head to HelpDocs and go to Settings > Integrations (or click here)
Find Feedier
Click ⋮ More > Connect
Select Feedier and paste in your code
Hit Save Changes
What did you think of this doc?