Updated by Jake Peters
HelpDocs ships with a bunch of different templates so you're bound to find something you love. If you're looking to create your very own layout, check out our article about creating a custom HTML template.
Selecting a Template
It's really easy to switch templates.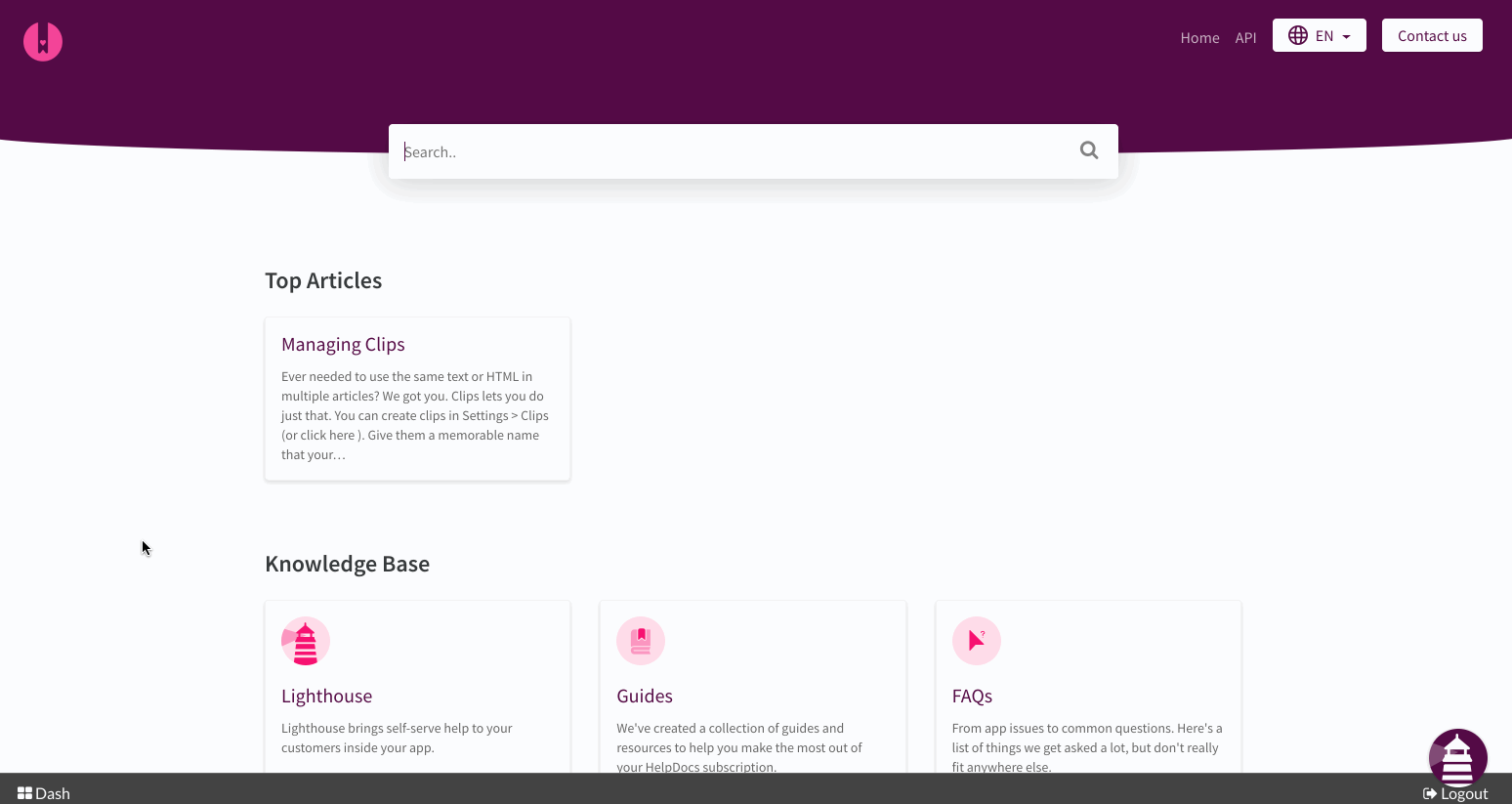 Head to Settings > Brand
Under Template select the layout you'd like
Hit Save
V4
Bars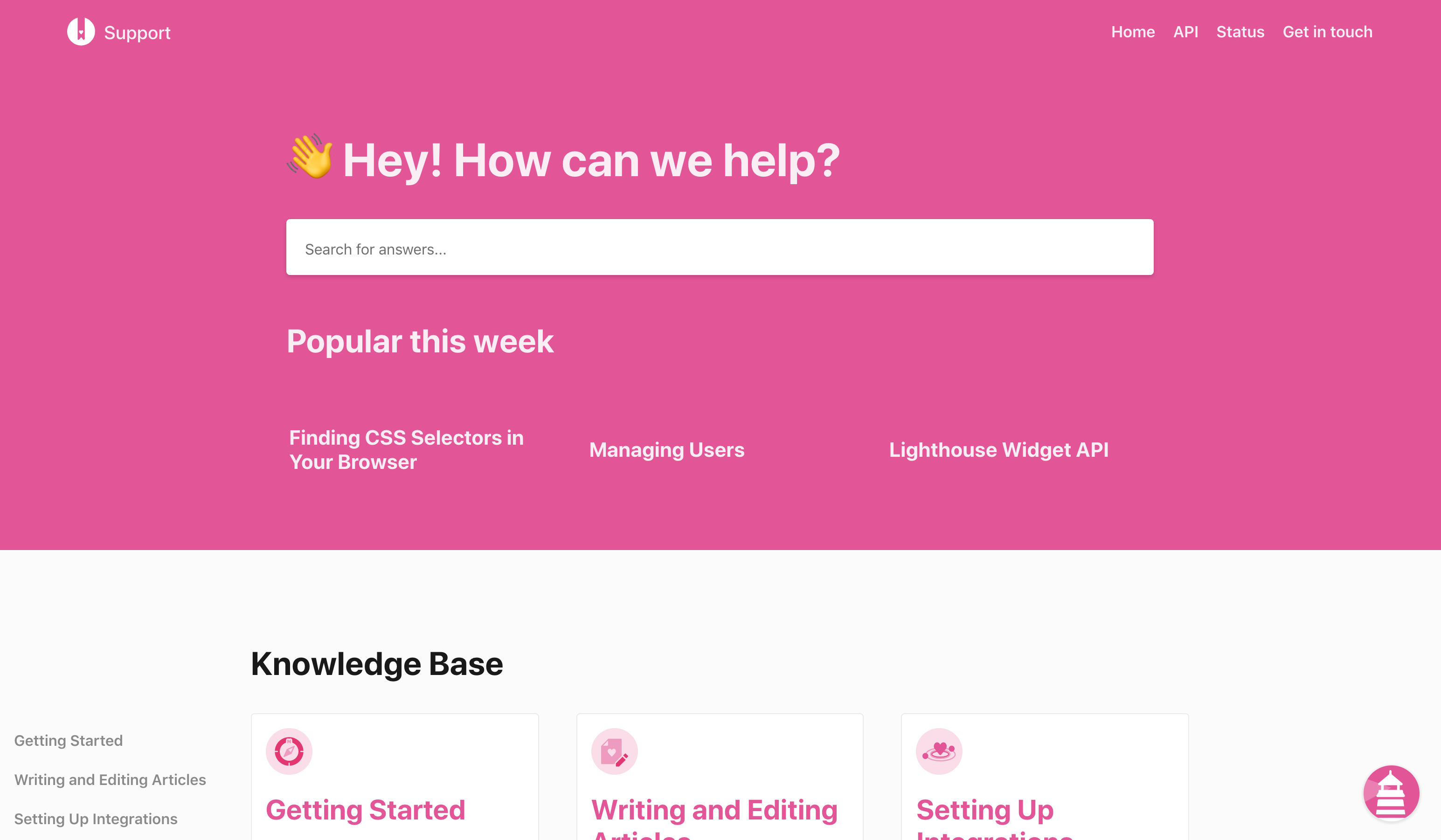 v3next
Curve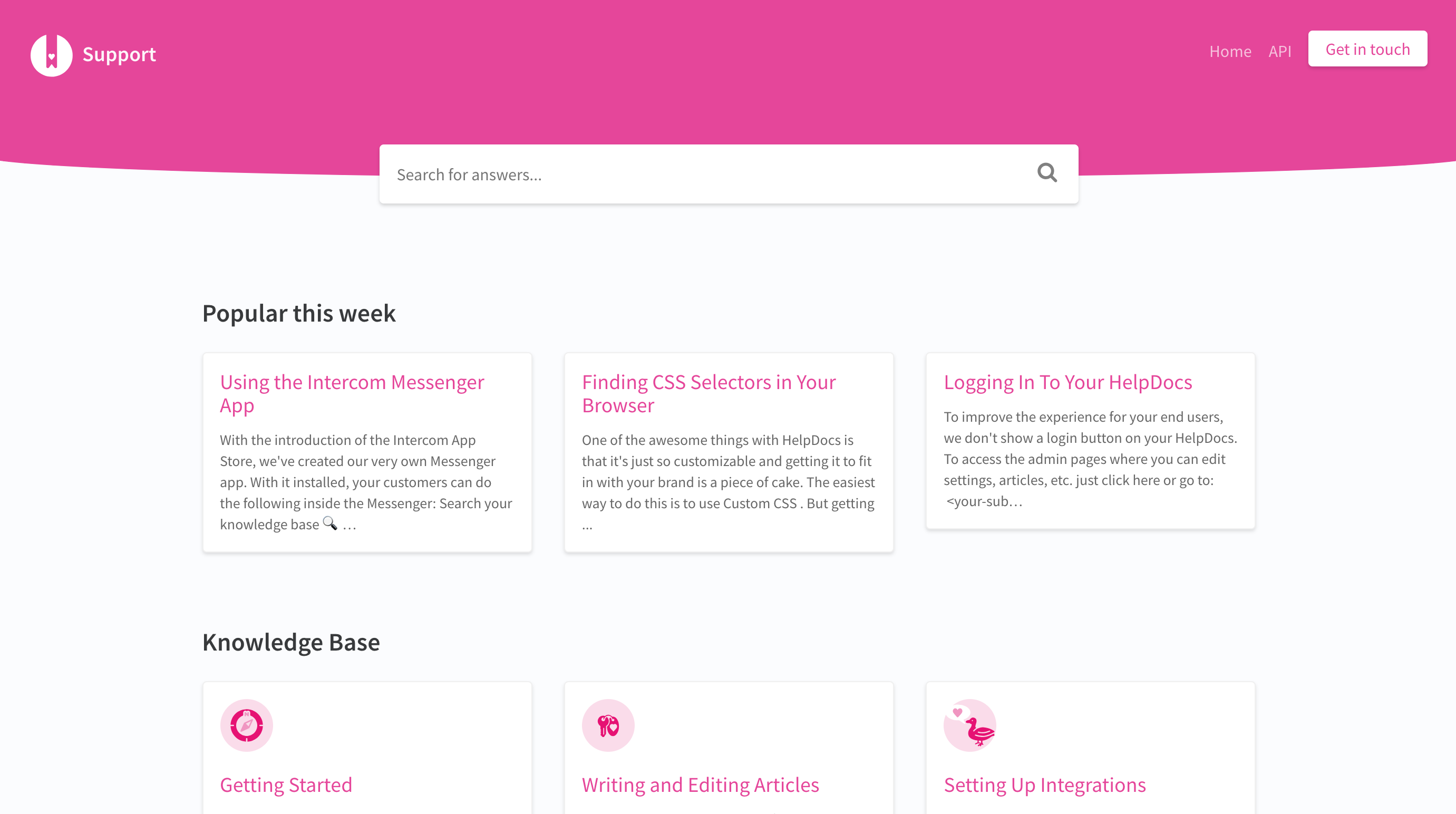 Boxed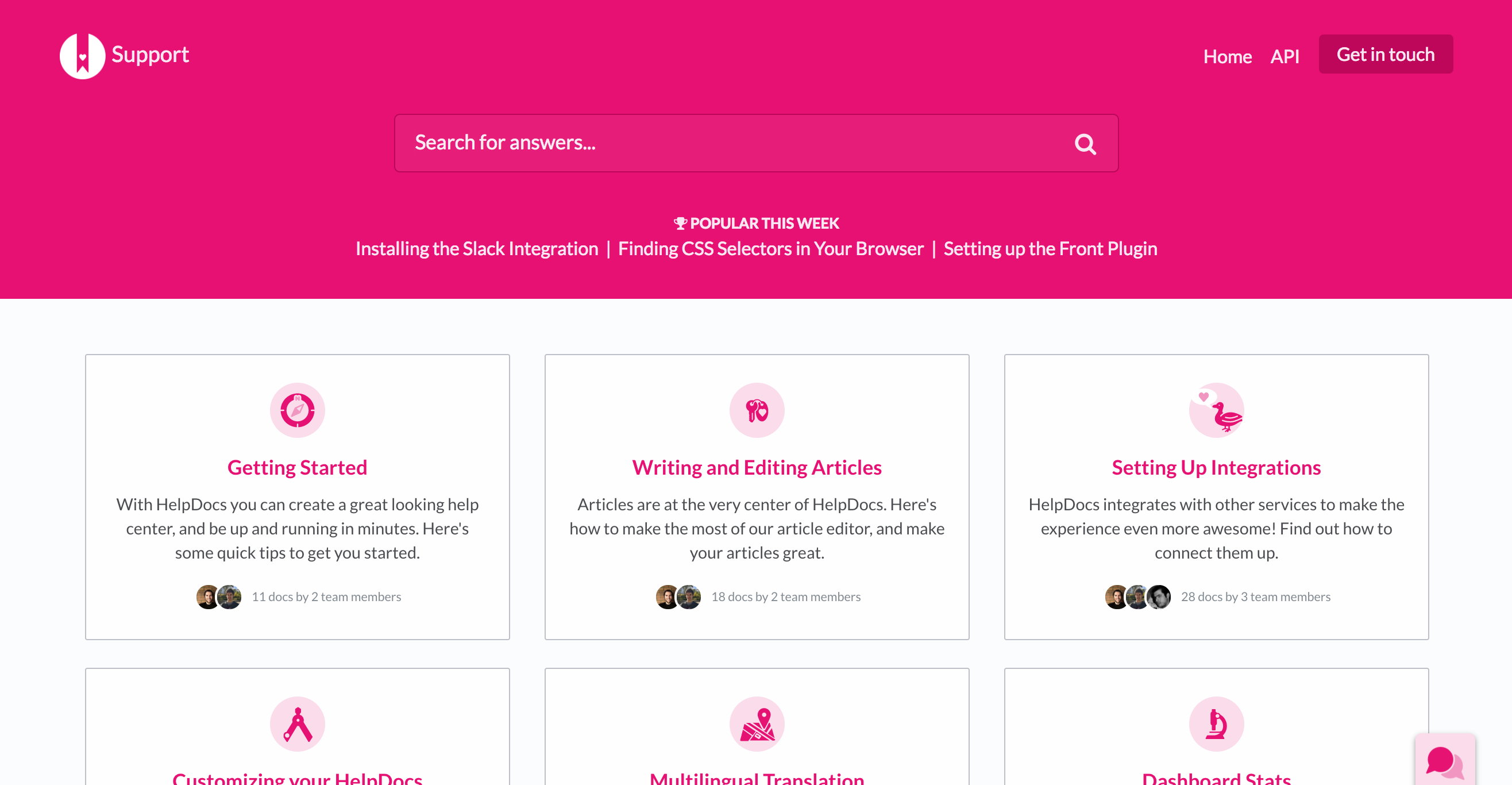 Bars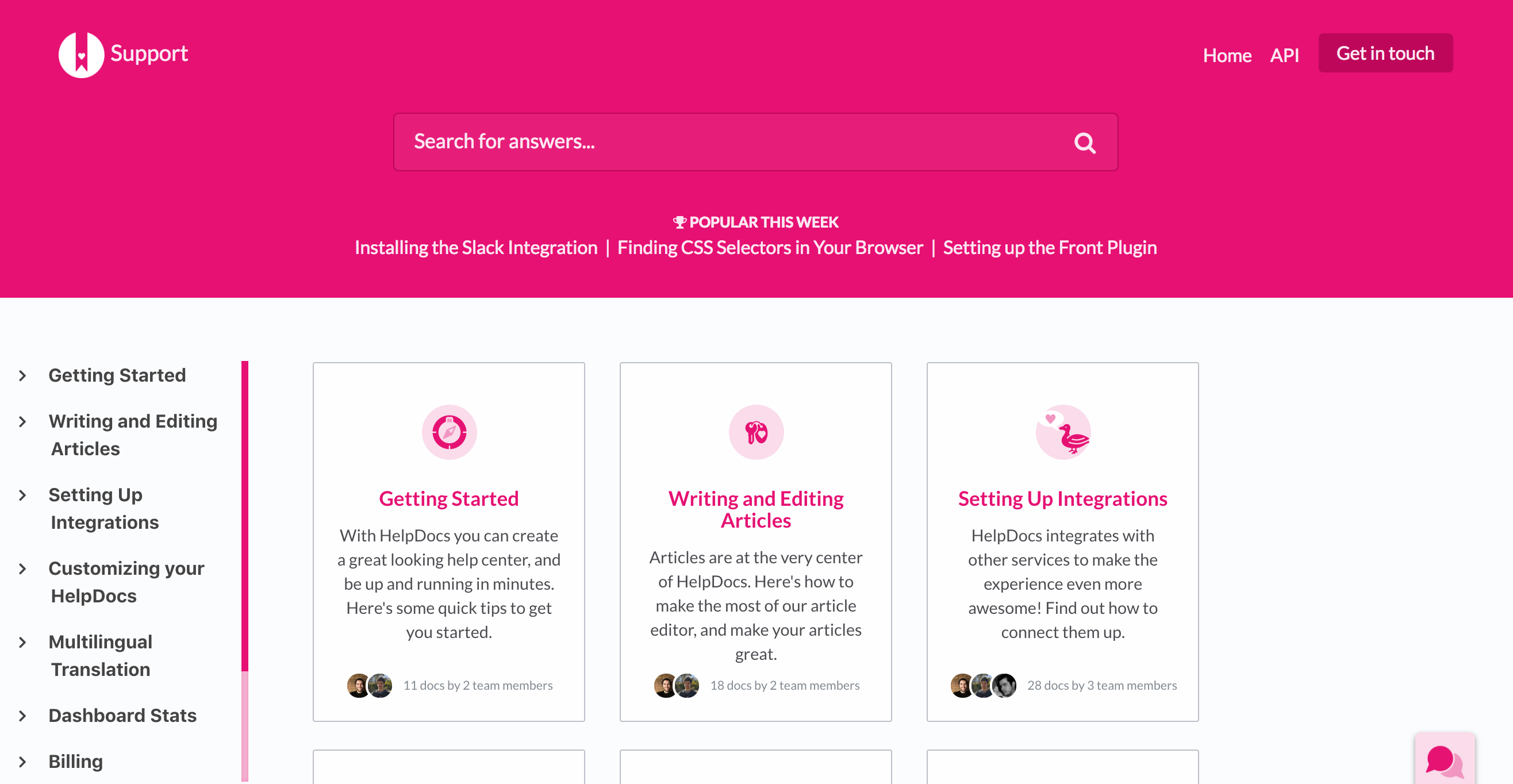 eCommerce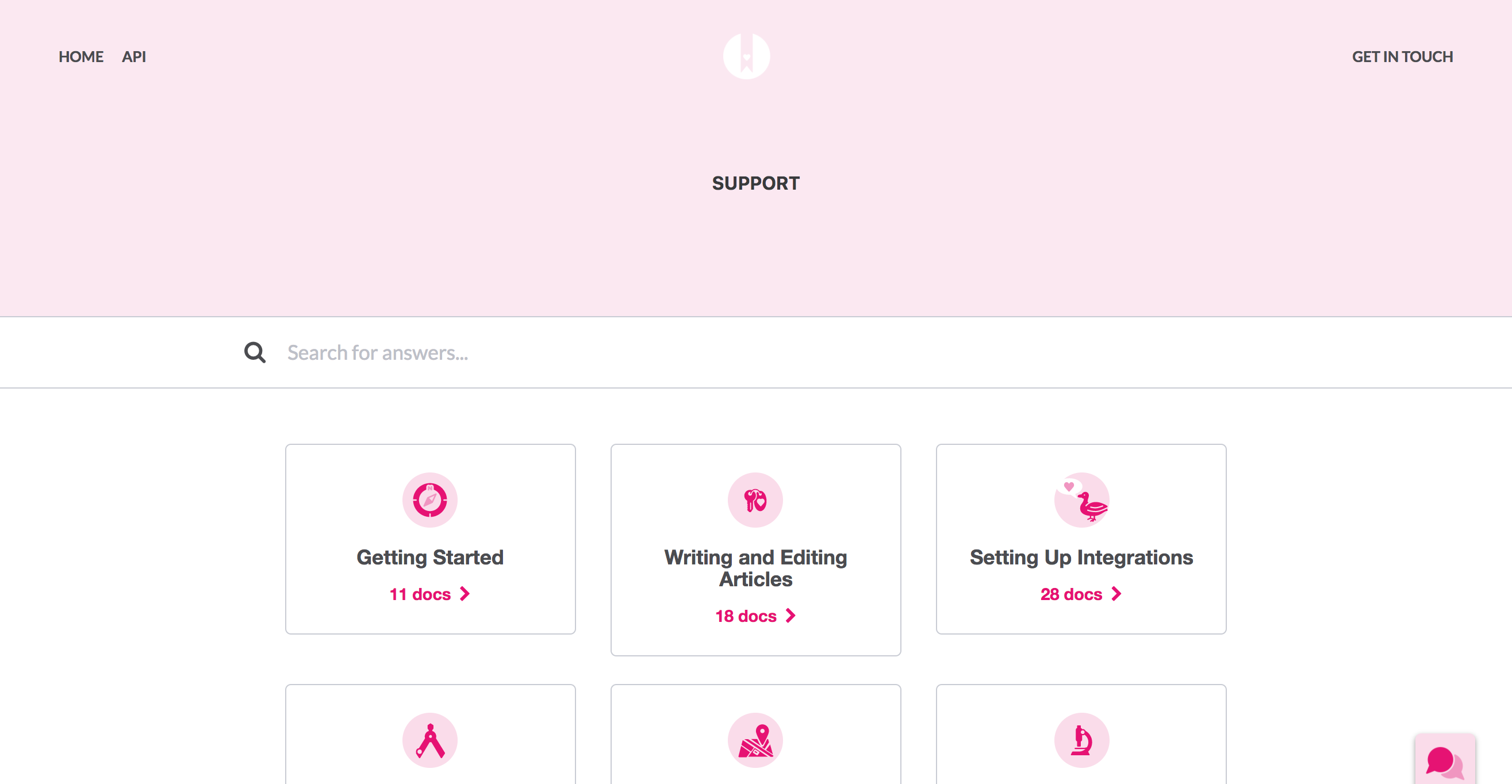 You can change 👋 Hey! How can we help? in the eCommerce template by editing the string Welcome in Settings > i18n
You may have legacy templates in your account that aren't mentioned, depending on when you signed up.
Feature Matrix
When we add features to HelpDocs, they're not always available in older templates. We tend to segment features to generations of themes. The current generation is v3. Here's a rundown of which features are compatible with each theme generation.
| | |
| --- | --- |
| Feature | Minimum Generation |
| Callouts, List Styles and Syntax Highlighting | v1 |
| Internationalization | v1 |
| Integrations | v1 |
| Admin Bar | v1 |
| Contact Form Analytics | v2 |
| Structured Data | v2 |
| Custom Templates | v3 |
| Multilingual | v3 |
| Subcategories | v3next |
| Instant Search | v3next |
| Subfolder Hosting | v3next |
What did you think of this doc?