Getting Started with Stale Articles
Getting Started with Stale Articles

Updated by River Sloane
As your product and company evolve it's often difficult to keep your docs evolving at the same pace.
By marking articles as Stale inside HelpDocs your team knows exactly what needs updating even if they don't have all the information they need right then to update it.
Product team? Our guide
Sync & Ship
offers insights into keeping your knowledge base updated alongside your product.
When to Mark an Article as Stale
Think of Stale articles as a way of setting you and your team a reminder that some information needs updating. This can be particularly useful for meetings or updating sprints. 
You might want to set an article as Stale if:
A customer notices something is outdated
You're an engineer changing or removing a feature that article refers to
You manage article writers and you'd like some information to be updated
You know the information is outdated but don't yet have all the information to update it
Finding the Stale Status
Marking an article as Stale isn't super useful if it's not shown anywhere. Here's where the Stale status appears around the admin app.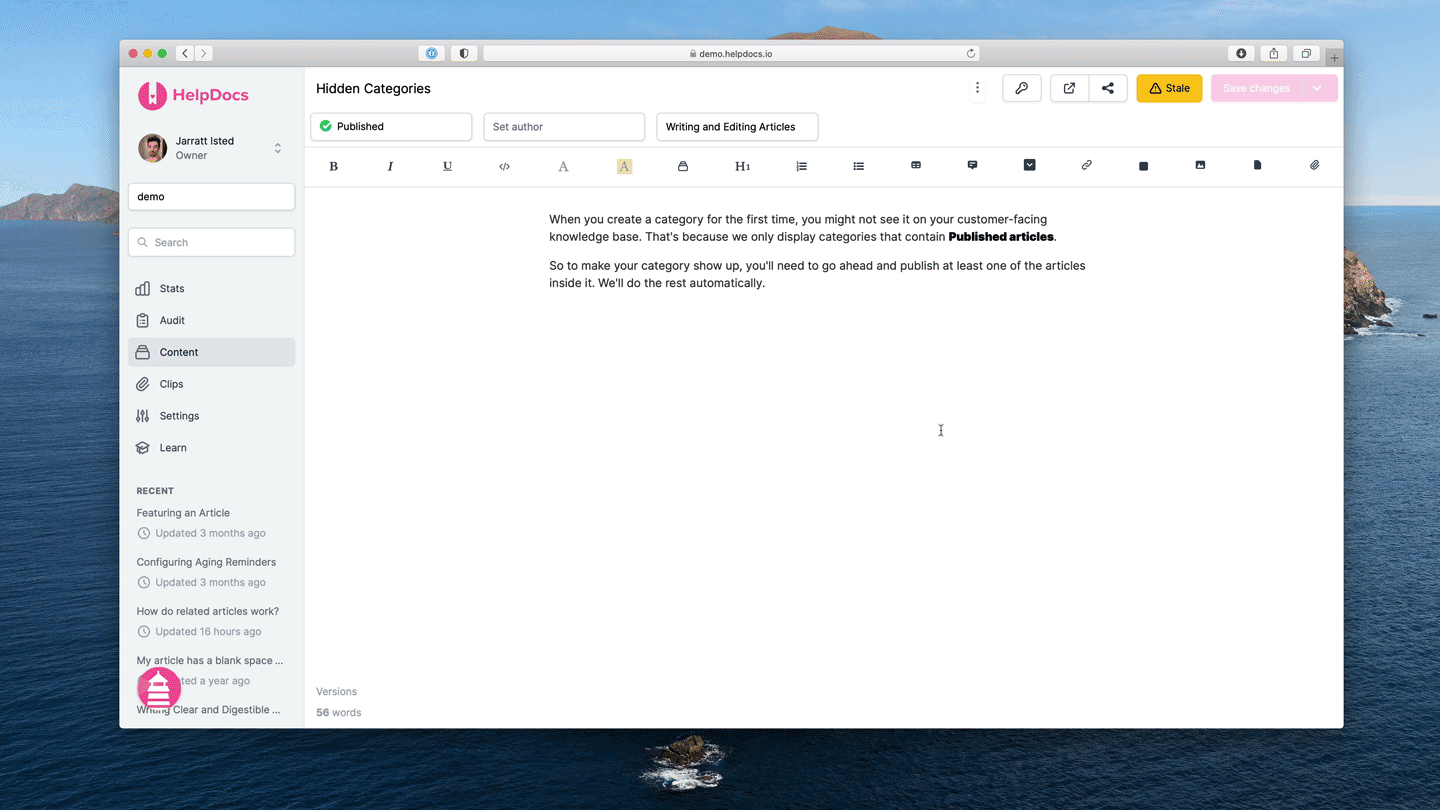 Content List
Stale articles will show up in the content list with a yellow badge next to the article status.
Article Editor
When you click on a Stale article it'll show a the status in the top bar. Clicking it gives you the ability to mark it as Fresh or view/add a reason.
Get Weekly Email Reports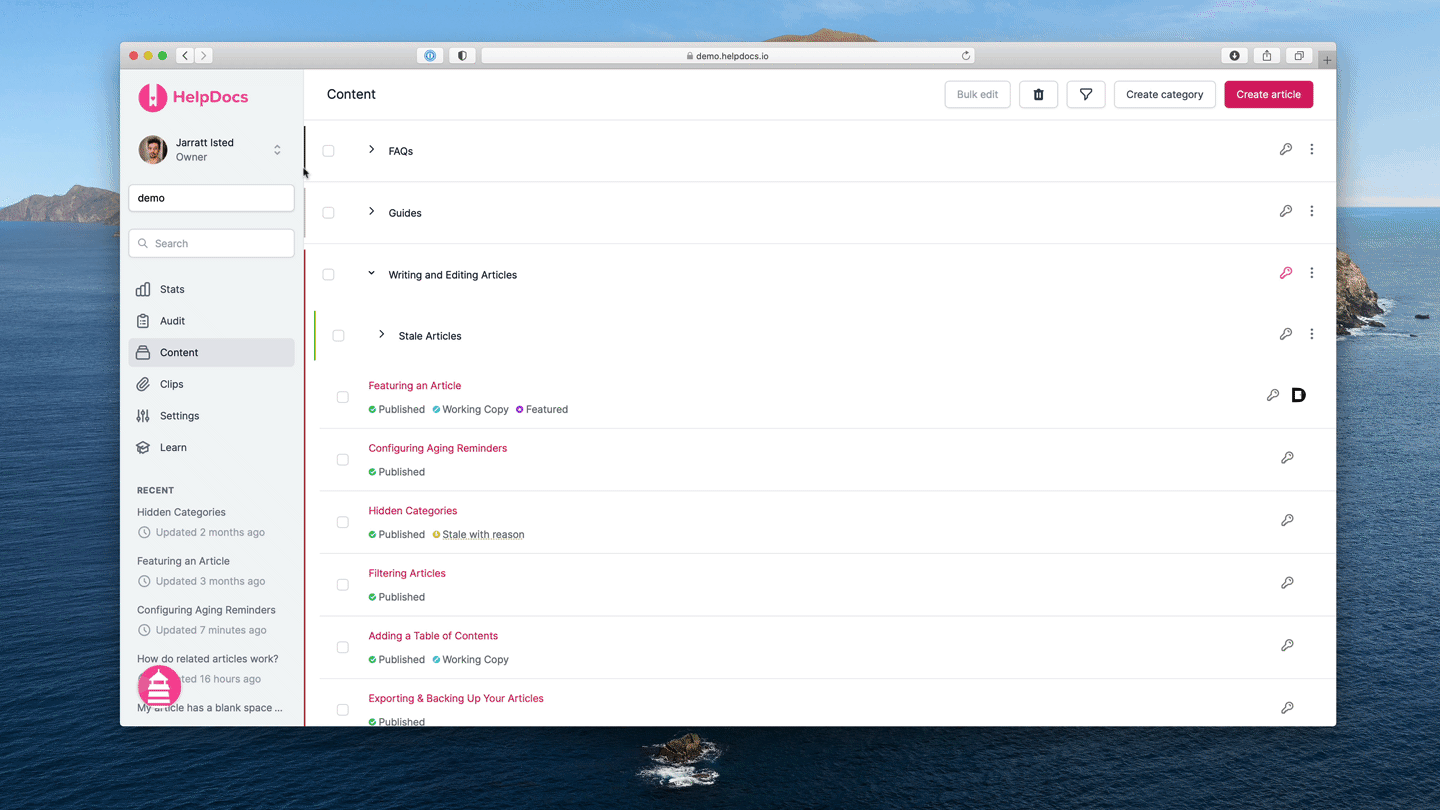 You can enable email reports that are sent weekly to get the lowdown on:
How many articles are stale in your dashboard
The articles that went stale this week
Head to your profile (or click here)
Toggle on Send me weekly Stale emails
Hit Save Changes
What did you think of this doc?