Updated by River Sloane
If you get in touch and need some support we may ask for your account slug. The slug is just the first part of the URL where your dashboard and knowledge base are hosted. 
You choose your account slug when you first sign up: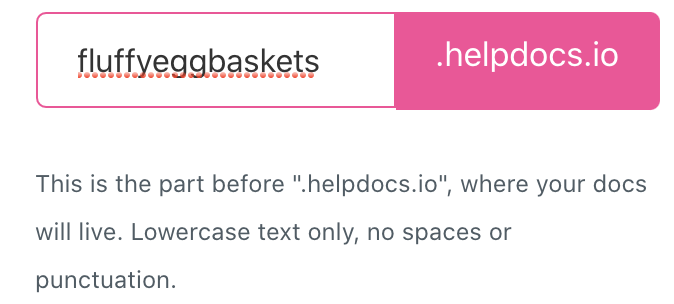 If your HelpDocs knowledge base URL is something like fluffyeggbaskets.helpdocs.io your slug is fluffyeggbaskets.
Finding your account slug
Logged into the dashboard? You'll find you slug at the beginning of the url in your browser. In the example below the slug is demo

Know where your knowledge base is hosted on HelpDocs? If the URL ends with .helpdocs.io it's easy to find out your slug. It'll be the first part of the url.

Have no idea? Get in touch. We can usually find this out for you. Make sure to email from the same email address you signed up with so we know it's you.
What did you think of this doc?