Hiding Articles from Public Search Engines
Hiding Articles from Public Search Engines

Updated by River Sloane
Having your knowledge base show up in popular search engines like Google and Bing can be a great way to save your customers time and reduce support tickets.
But sometimes you don't want your docs to show up in search results pages. Here's how to discourage search engines from indexing your knowledge base 🤖⛔
Discourage Search Engines but Keep Articles Public
If your articles are public it'll always be technically possible for them to be indexed. What you can do is discourage search engines. We're going off the latest information from Google.
There's no guaranteed way to keep your docs public and stop them being added to search results
To discourage search engines from indexing your articles: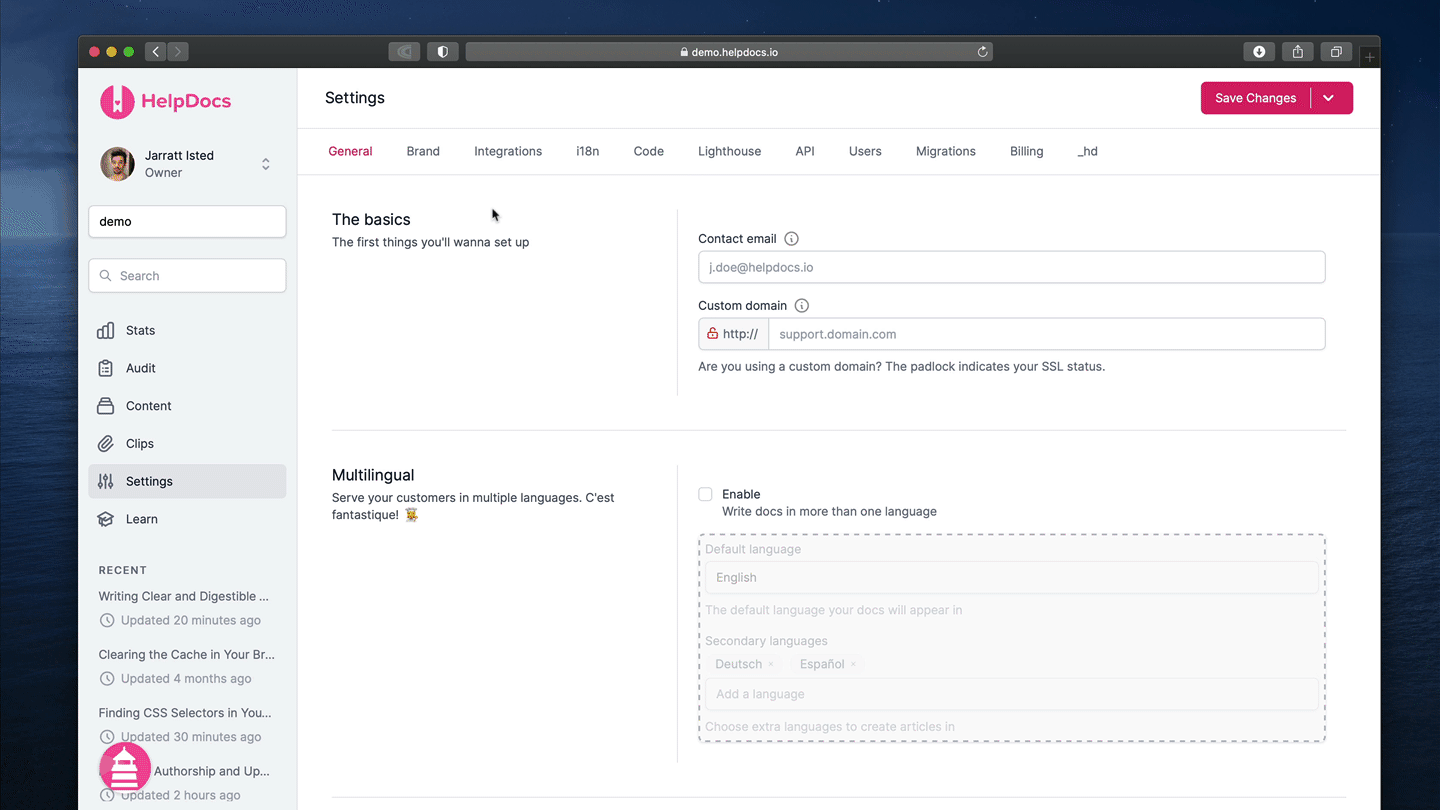 Head to Settings > Code > Javascript
Paste <meta name="robots" content="noindex"> in the code editor
Hit Save Changes
We also recommend to avoid linking to your articles from other places on the web
Block Search Engines with Auth
If you don't need your articles to be public you can block search engines using one of our authentication features. You can check out all the ways over in our article over here.
What did you think of this doc?