Adding Info, Tip and Warning Callouts
Wanna make your HelpDocs look super awesome? Try out some of our styles.
Here's a tip!
Check out this info box
But beware this warning
If you need to add snippets of code, that's super simple too with our automatic code syntax highlighting. Check out our HelpDoc on that here.
You can access our pre-defined styles in the Format dropdown. Here's how to add them in a couple clicks: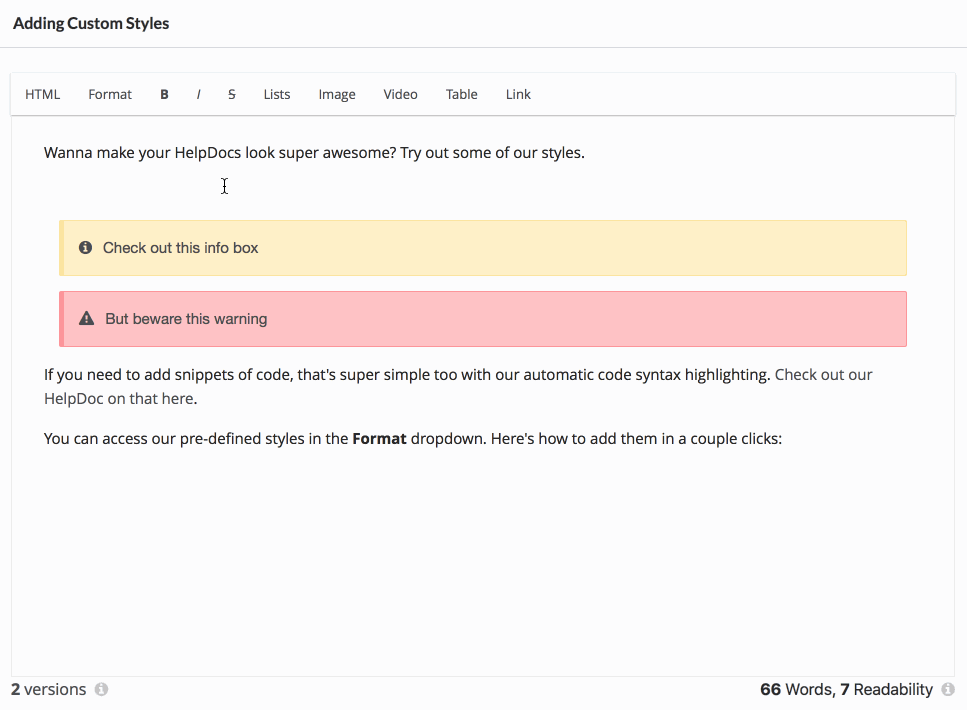 ---
How Did We Do?
---