Understanding Multilingual Translation
Understanding Multilingual Translation

Updated by River Sloane
Translating your docs into multiple languages means you can help customers all over the globe. We've got a few handy tools built in to make it easy to keep docs updated whichever language your customers speak.
Understanding Multilingual Translation
When you start using Multilingual you'll see a common theme—all translated articles are based off a default language. Think of the default language as the original copy.
With Multilingual you start branching off the original and translate what you already have into a different language.​
We'll use the visitor's browser language if it's a good match. Otherwise we'll send them to your default language.
All articles in a secondary language must be published in your default language first
What Happens If I Disable Multilingual Afterwards?
If you decide you don't wanna use multilingual anymore after writing your articles in a different language customers going to the language URL (e.g. /l/pt/article-slug) will be redirected to the default version of the article (i.e. /article-slug) instead.
Navigating Multiple Languages
Now you've got multiple languages you'll see a handy language switcher to the left. That'll let you switch your language from anywhere in the app.
You'll notice your first language will have (Default) next to it. This is your default language and you'll need to write every article in this language before you can translate it. Because of this we recommend choosing a language you're well versed in.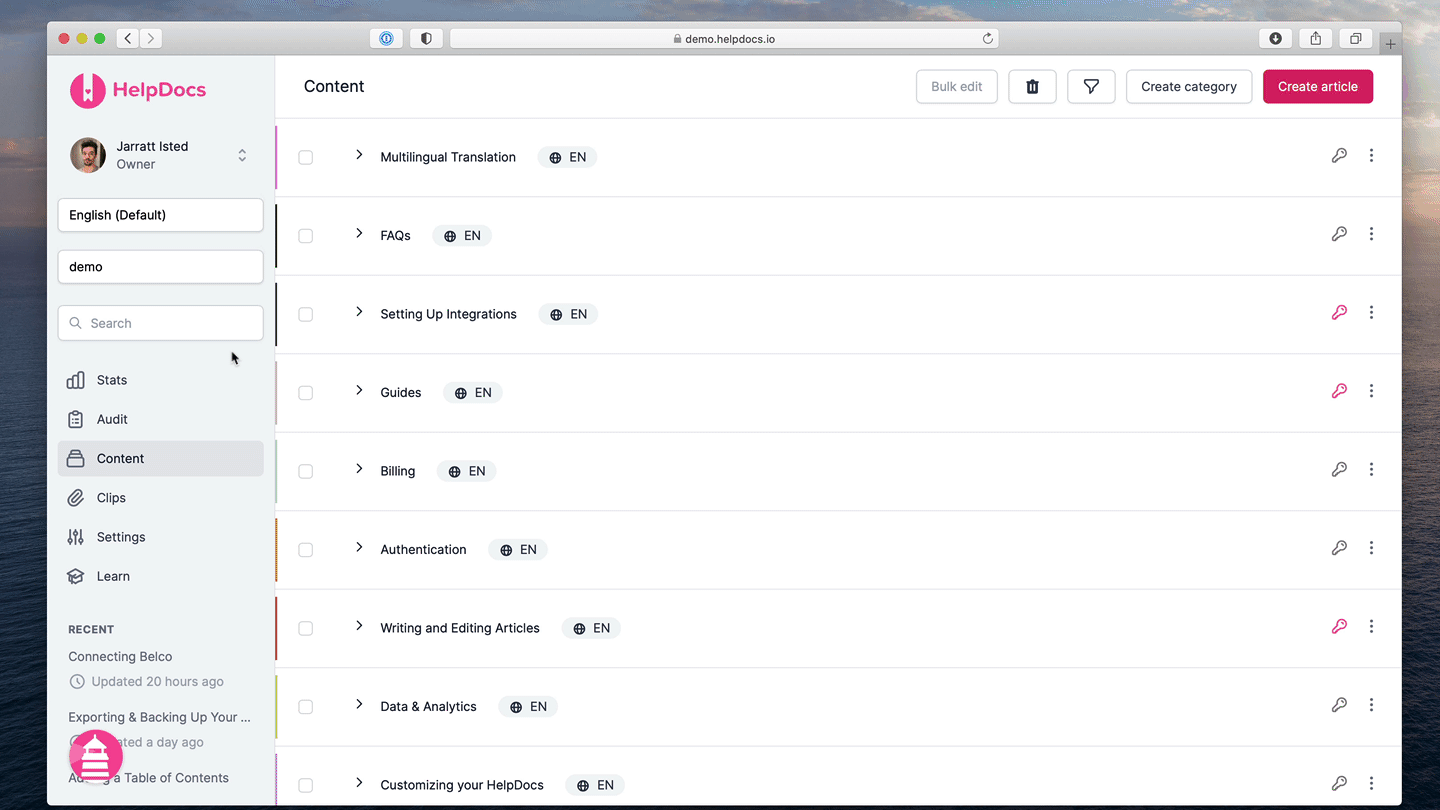 What did you think of this doc?