What are Tickets Avoided?
What are Tickets Avoided?
Updated by Taylor Sloane
In your HelpDocs dashboard you'll see a value for Tickets Avoided. This shows you how many user queries your HelpDocs have solved without them needing to contact support. The more you avoid the more money you save from your support bill 🤑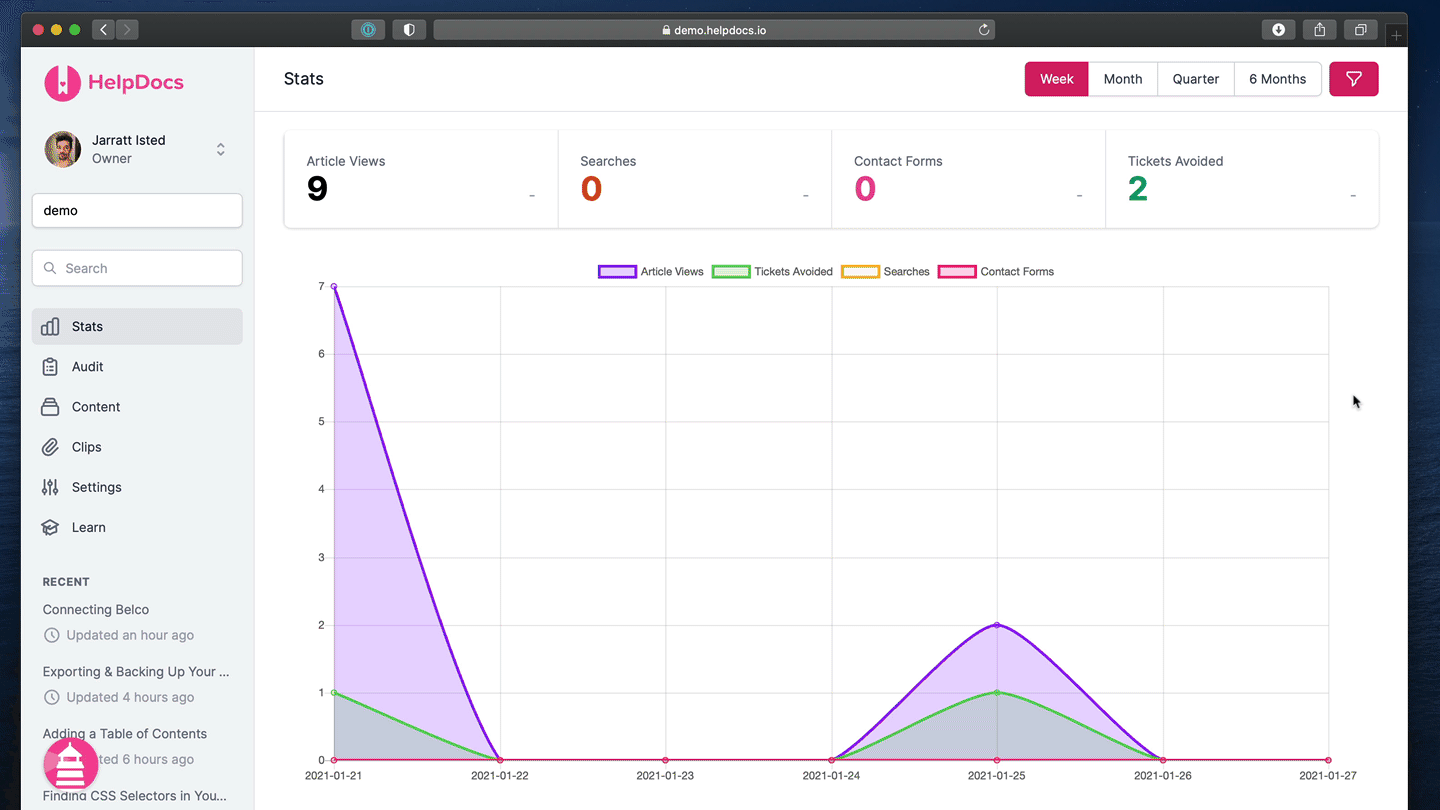 How We Calculate Tickets Avoided
Tickets Avoided is a proprietary metric that involves users, article views, and searches. It's an estimation for sure. But it's designed to be as accurate as possible. We're always making little improvements to make sure you're getting the most useful insights.
At a high level you can think of Tickets Avoided as:
Tickets Avoided = User Sessions - Contact Forms 
If you don't have a contact form set up Tickets Avoided will just show your user session count.
What are User Sessions?
The amount of times individual people have visited your knowledge base for a continuous period of time. If one person visits your knowledge base three times in the same day (regardless of how many articles they view on each visit) that'll count as three sessions.
How is Contact Forms calculated?
Every time someone submits an email contact form or uses one of the contact form integrations you've set up on your account we'll record that as a Contact Form. If someone submits multiple contact forms in a session they'll only count once. We do a lotta work in the background to try and make this as accurate as possible for you.
What did you think of this doc?