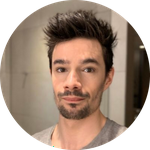 Updated by Jarratt Isted
Hotjar is a fast & visual way to understand your users. By enabling Hotjar on HelpDocs you'll be able to track how users are searching, reading, and using your knowledge base.
Adding Hotjar
Inside your Hotjar dashboard

Head to Settings > Sites & Organizations
To the left of your site you'll see a 6 digit identifier, copy that

In HelpDocs

Head to Settings > Integrations > Hotjar
Click ⋮ More > Connect
Paste in the 6 digit identifier in the Hotjar site ID box
Hit Save Changes
What did you think of this doc?