Logging In To Your HelpDocs
Logging In To Your HelpDocs
Updated by Taylor Sloane
To improve the experience for your end users, we don't show a login button on your HelpDocs. To access the admin pages where you can edit settings, articles, etc. click here or go to:
<your-subdomain>.helpdocs.io/app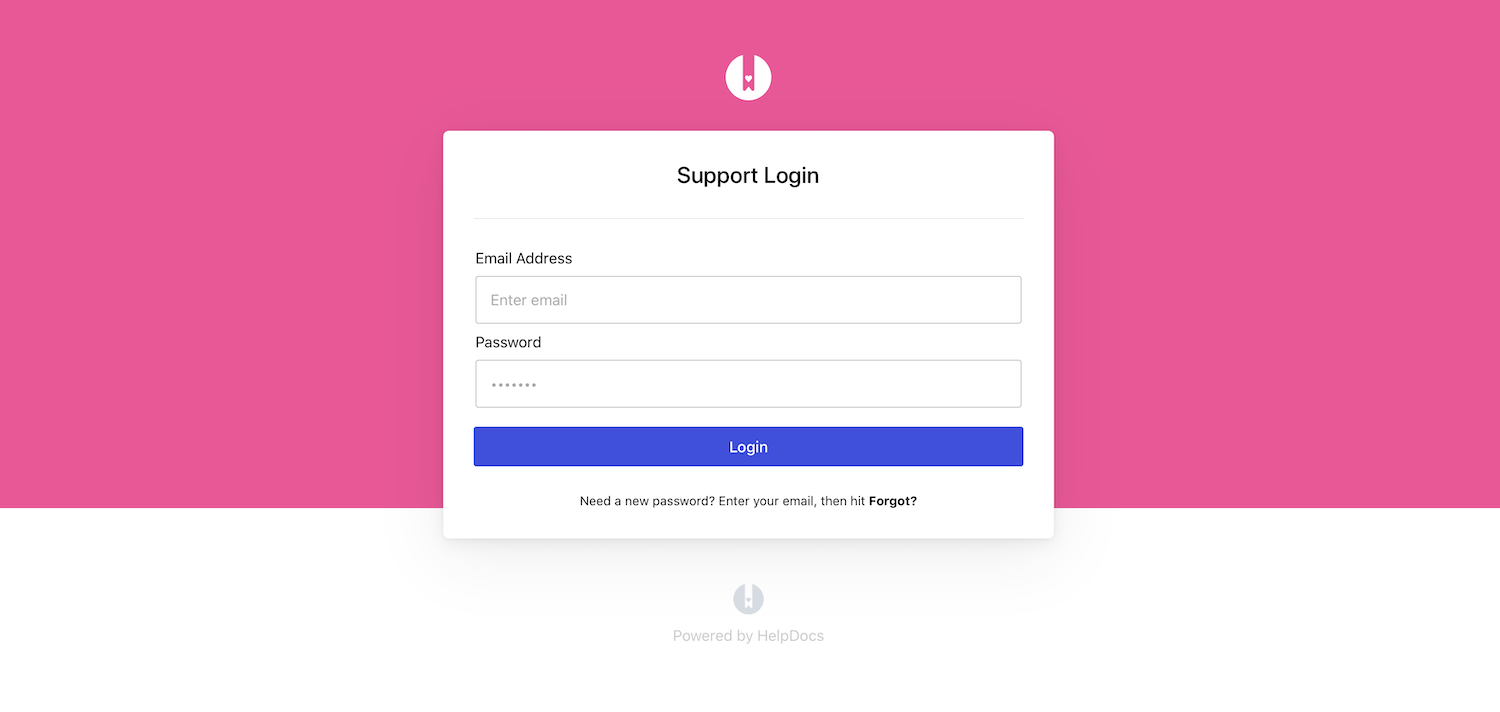 Pro Tip Bookmark your admin page for easy access later on
If you have multiple accounts, or you just forgot your subdomain you can access the account switcher here.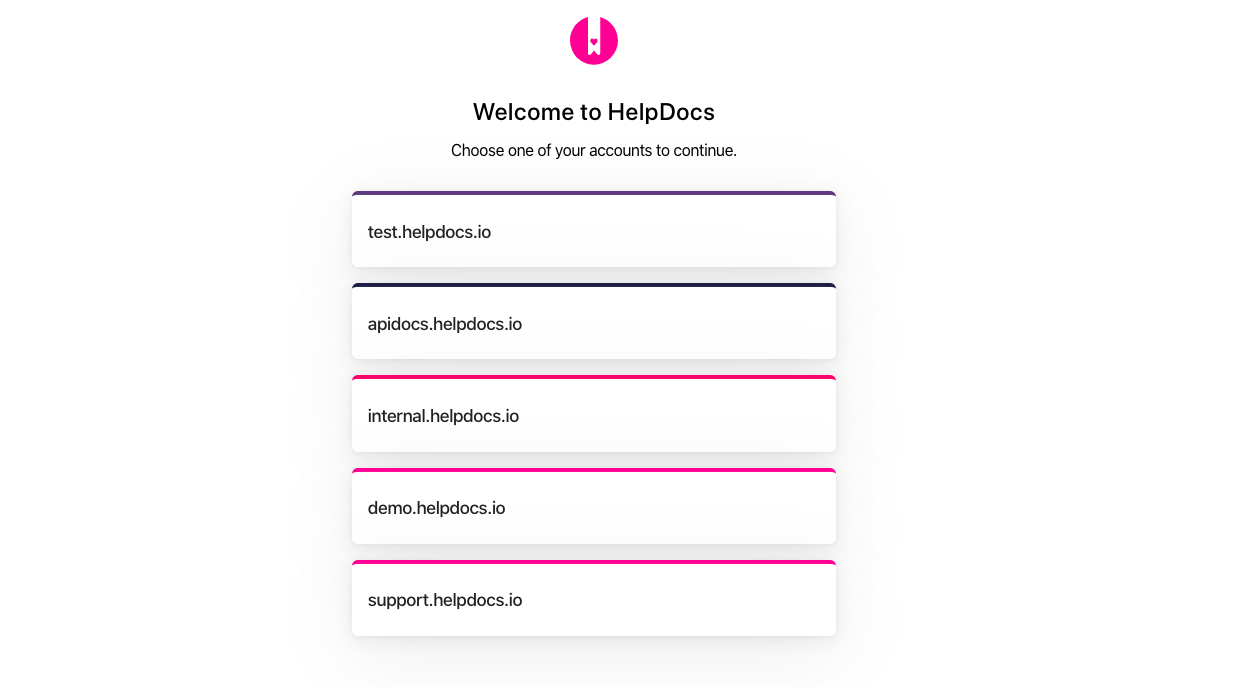 If you have a custom domain, you can also access the admin pages at http://<your-custom-domain>/app and we'll redirect you to the secure subdomain.
If you're not logged in, you'll be redirected to a login page, else you'll be able to view and change your settings right away.
What did you think of this doc?