Updated by River Sloane
Now and then you might need to delete a category. Perhaps you've restructured your docs or maybe you've just created a category you don't need by mistake.
The good news is it's super easy 💪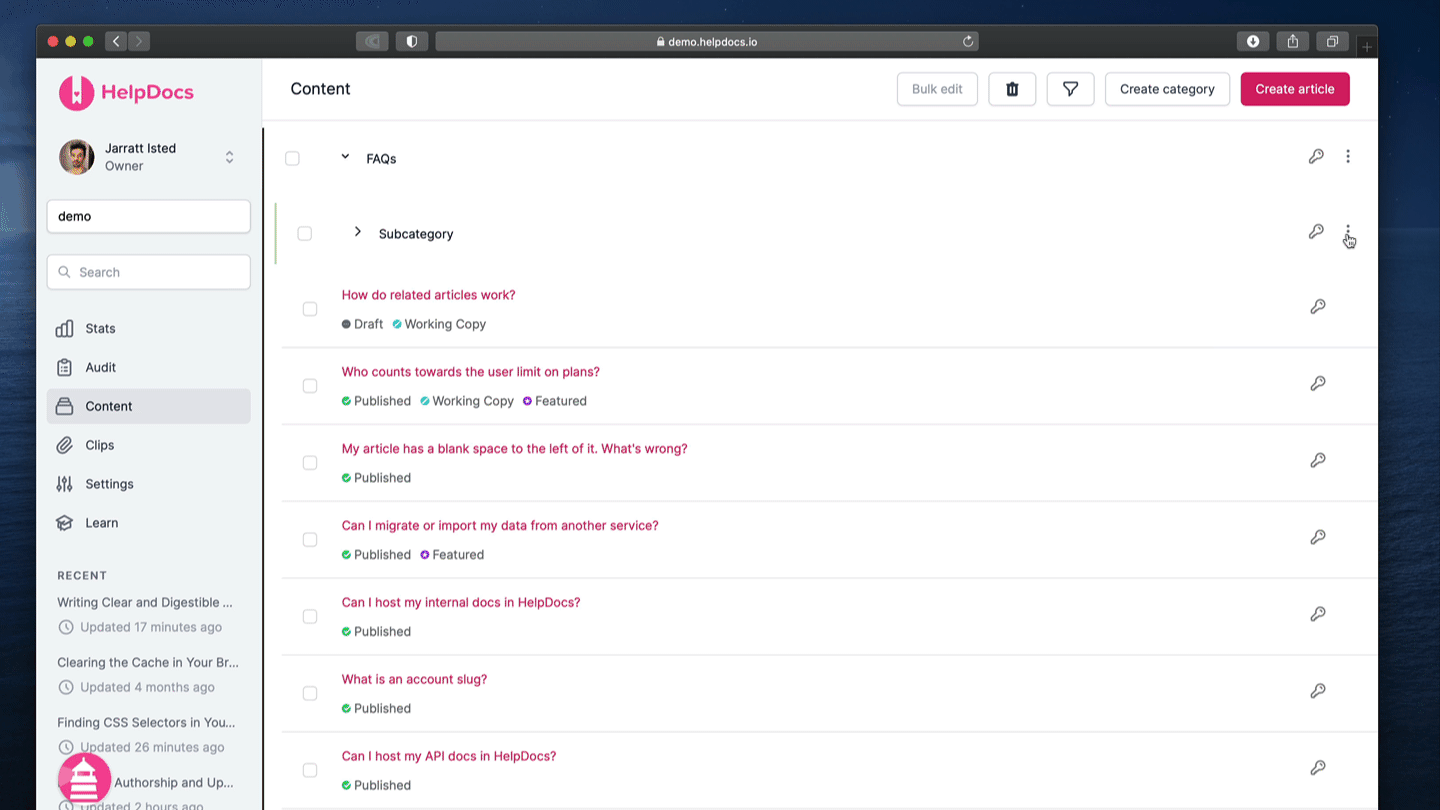 Head to Content (or click here)
Click More on the category
Hit Delete category 🗑
Only empty categories can be deleted. If your category contains articles you'll need to assign them to a new category first. You can do that with the
bulk edit
tool ⚡
What did you think of this doc?