Updated by Taylor Sloane
As a new HelpDocs user you'll get a 14 day free trial with most of our features unlocked to see if it's the right platform. The only things you won't get access to are Permissioning and Machine Translations. If you wanna try these out too let us know! ✨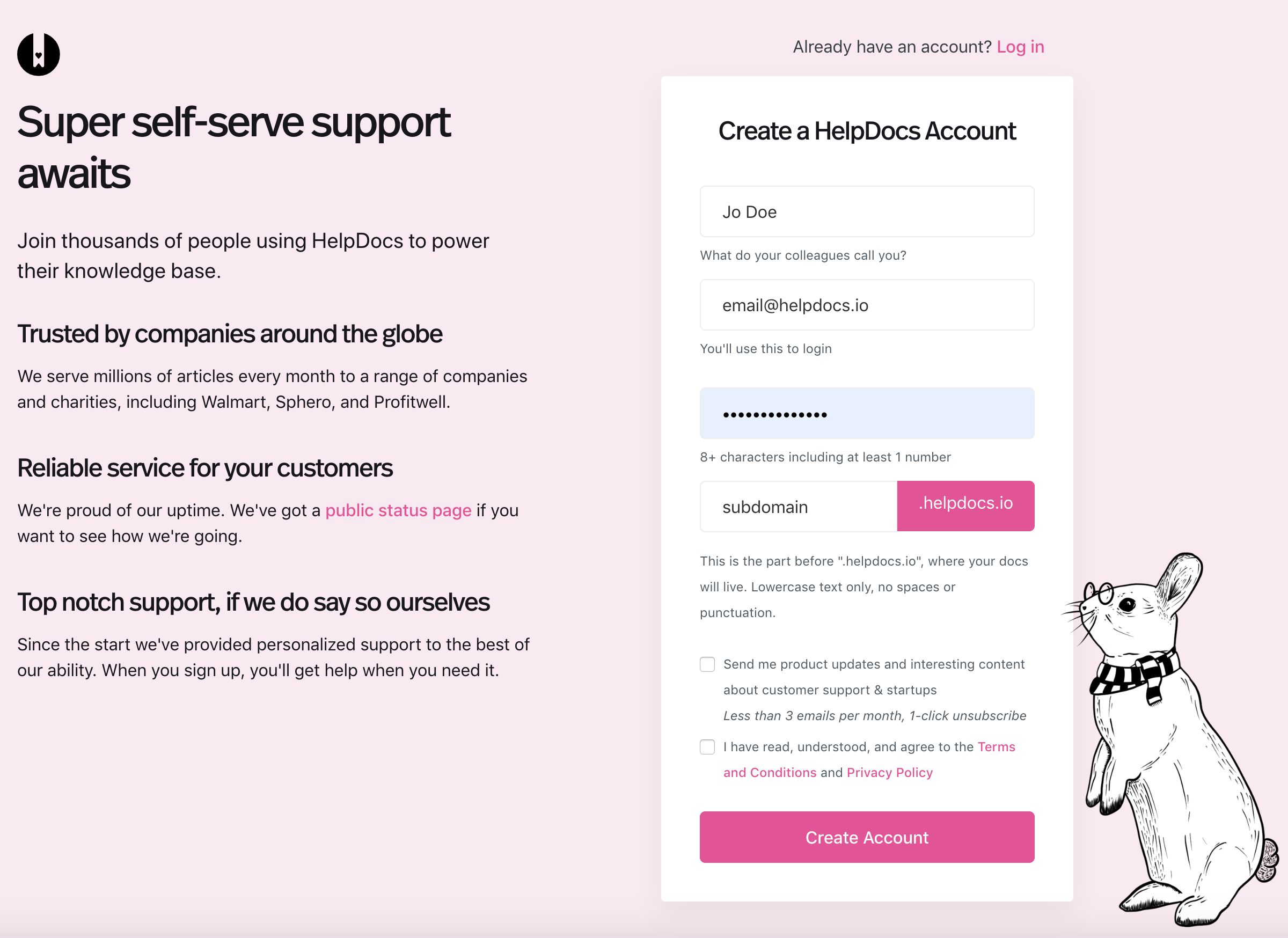 First head to our signup page. To get going you'll need to enter some details:
Your full name

We'll use this to show your users who wrote each article

Your email address

Must be a valid address we can reach you at to confirm your account

A password for your account

8+ characters
At least one number

Your desired company slug

HelpDocs accounts all come with a subdomain, e.g. your-app.helpdocs.io
The slug is the part before the .helpdocs.io
This must be unique, and can only contain lowercase letters, hyphens, and numbers (i.e. kebab case)
We want to make sure you have the best experience on your trial. If you have any trouble signing up or need longer to evaluate HelpDocs, get in touch! We'd love to help out.
What did you think of this doc?