Updated by Jarratt Isted
Need narrow down the list of articles with certain attributes? You can filter your articles to find what you're looking for.
Filtering Articles
Head to Content
Click on Filter in the top right
Start adding filters from the dropdowns to find what you're looking for
Click Apply
You can filter by several different attributes:
Status
Author
Stale Status
Category
Permission Groups
Tags
Fine-tune with Matching Conditions
Want to be more or less specific with your searches? You can choose whether to find articles that match some of the conditions or force it to match all of the conditions.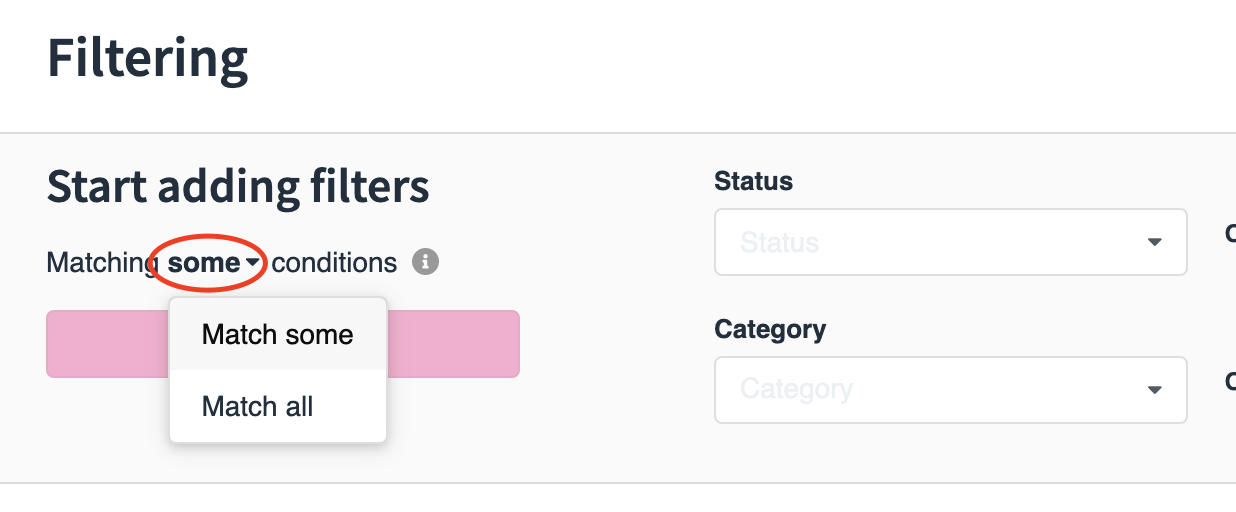 Let's say you're looking for all of the articles that are Stale and all articles that are published you'd apply the following filters. This gets all Stale articles and all published articles.

If you wanted to instead find all articles that were Stale and Published you'd apply these filters. Notice how all is selected instead.

What did you think of this doc?